Until maybe a year ago I don't think I had even heard of taco soup. Then one of my friends mentioned that another friend of hers made a really good taco soup. I love tacos! There are so many different ways you can make them, from regular ground beef, to chicken ( I make a really good crock pot salsa chicken for this, but the recipe is unfortunately not my idea.), to fish, veggie, breakfast….I could go on forever! But, taco soup? This is a brand new world!
Taco Soup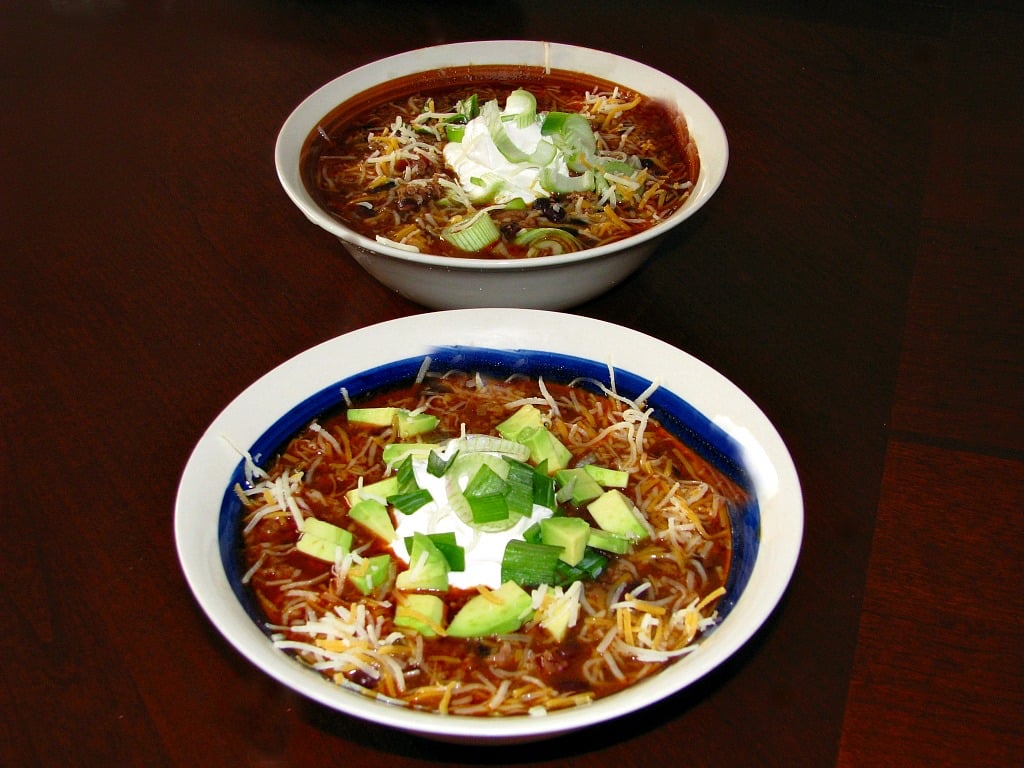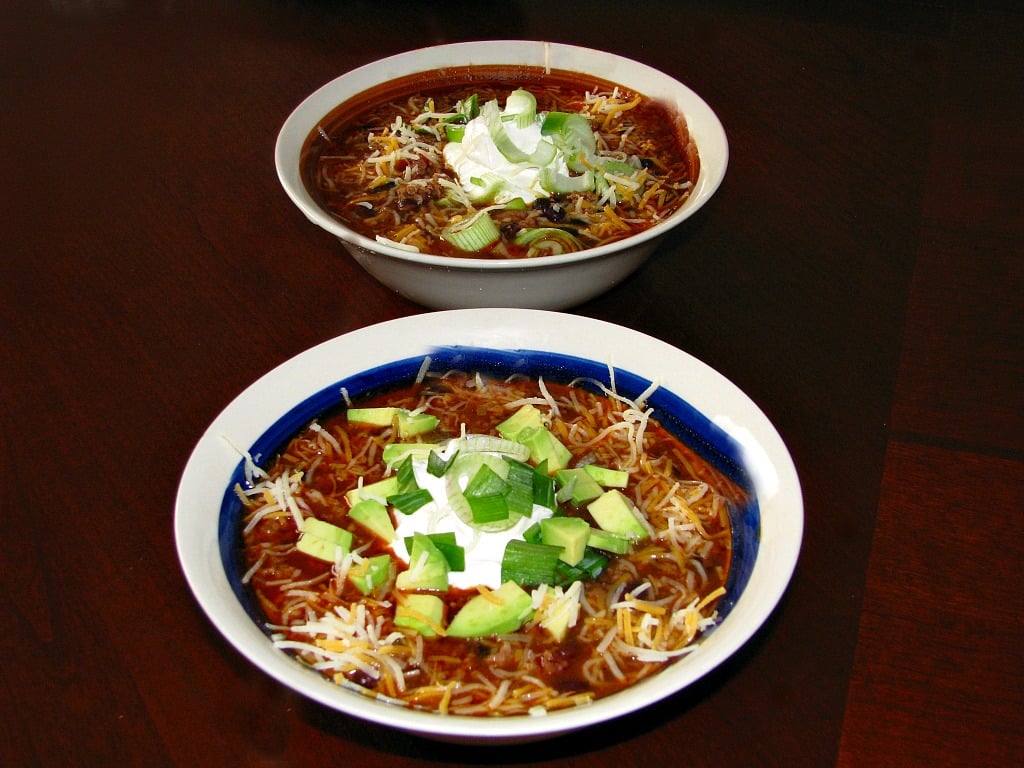 Okay, to be honest it's not a brand new world, I've made it at least 5 times since I discovered it. I haven't searched for every recipe ever for taco soup, but I have to say the version I make is a bit different from any I've seen so far. Of course, I could be wrong.
I had every intention of my next post being a review of an eggplant parmesan recipe I used to love to make, and has quite an interesting story about it. Only this time I didn't love making it, it was good but not as good as I remember, and I got distracted by just not having enough time to write it, babysitting, and just life. Then yesterday our cat had to be put to sleep 🙁 . I was miserable. She was my husband's cat long before I meet him, and his baby. She was the runt of a litter from a stray, born under his front porch, and he had to bottle fed her. She hated me when we first started dating, but before long I was her Mommy and she wanted me more than him.
After all of this I wanted to make something I love for dinner tonight, something warm and comforting. We didn't really eat yesterday, just some frozen chicken patty sandwiches (well, ok I microwaved them first). So, on to tonight's dinner, taco soup! Want the recipe?

Bernadette
Yields 6
Taco Soup ( and a few things)
Tacos in soup form! Filled with ground beef, salsa, black beans, a hearty and warming soup!
5 minPrep Time
4 hrCook Time
4 hr, 5 Total Time
Ingredients
3 lbs lean ground beef
1/2 cup chopped red onion ( I usually use yellow but we had some red that grew in our garden over the winter after not growing last summer. I don't know, don't ask me!)
16 oz jar salsa ( I used Newman's Own Medium)
2 15.5 oz cans black beans, undrained
32 oz carton beef broth
2 1.25 oz packets taco seasoning
1/2 teaspoon dried cilantro
Toppings (optional):
sour cream
shredded cheese
scallions
diced avocado
Instructions
Brown ground beef with the chopped onion over medium high heat, drain. Mix in remaining ingredients and bring to a boil. Reduce heat and cover. Simmer for 45 minutes to 1 hour.
Normally after browning the beef I put it in a crock pot, add the remaining ingredients, and cook on high for 4 hours. It comes out great either way!
Garnish with sour cream, cheddar, Mexican or taco shredded cheese, scallions, and diced avocado
Notes
Cook time depends on cooking method used.
7.6.3
2
https://rantsfrommycrazykitchen.com/2012/04/18/taco-soup/
This recipe is now featured on
http://www.wifeofthecolonel.blogspot.com
and
http://www.foodiefriendsfriday.com
.