I was supposed to take part in this month's Crazy Ingredient Challenge which was Blueberries and Tofu, but things went wrong. Like the tofu. The only thing that went right was the blueberry part. I thought a crispy baked tofu sounded good, but once it was done I realized I had completely under-seasoned the panko breadcrumbs I dipped the tofu in, and to be honest, it was quite awful. The blueberries I made into a dipping sauce with habanero pepper and we all thought it was really good, but it was too late to do anything about the tofu. Unfortunately for me, I tend to procrastinate, and so I was making this recipe at 6:30 PM when the post was due at 10 AM the next day! Then, my daughter's God-mother was over and using my computer to take an online test for a new job, and it took much longer for her to finish than I expected. I wouldn't have been able to start my post until 10 PM, even if the tofu was good. So, I gave up for the night realizing the dipping sauce would go great with other things.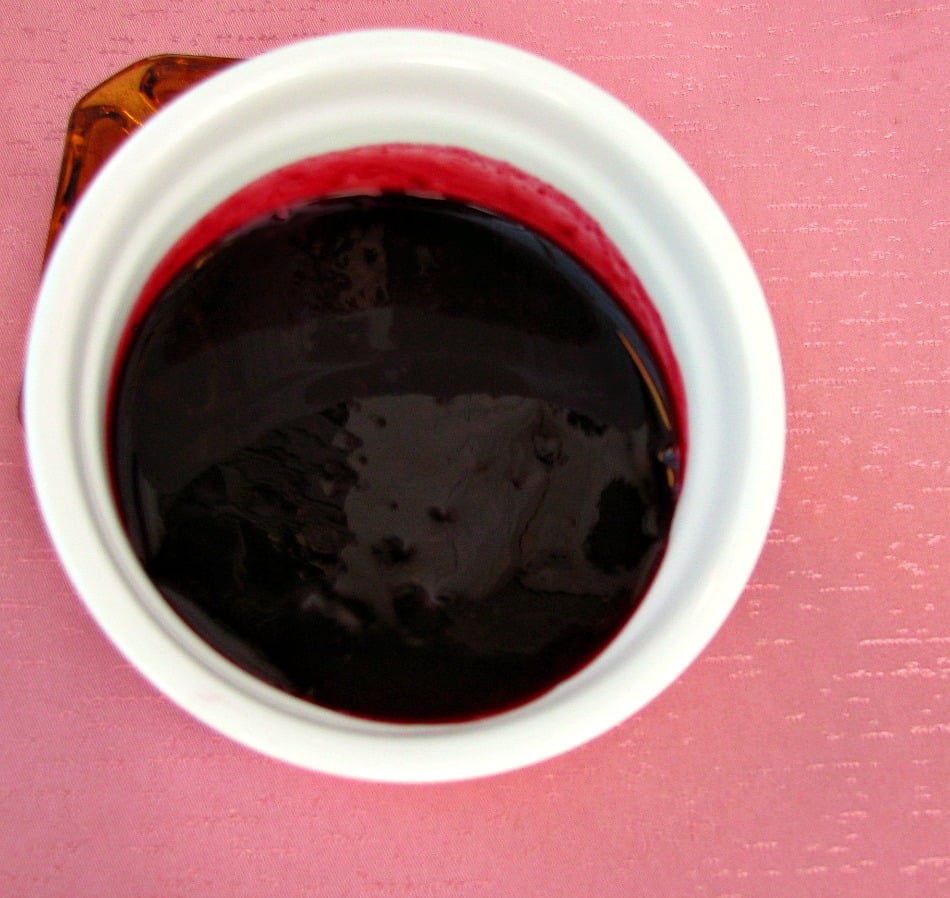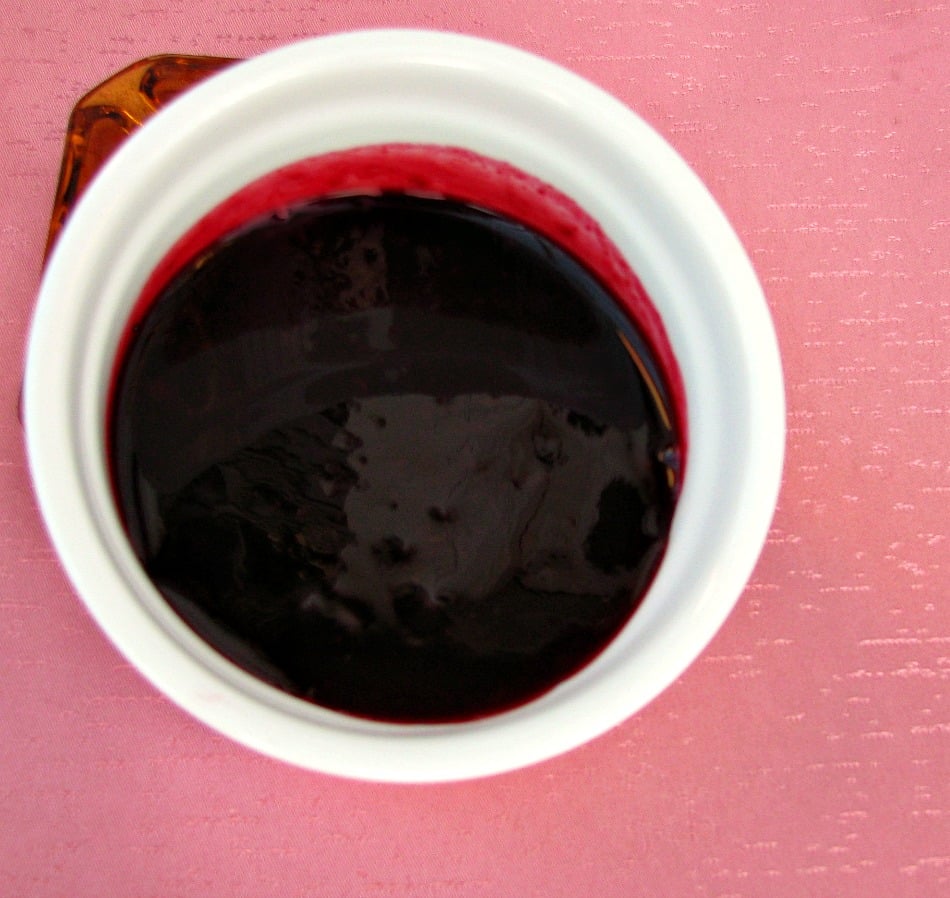 I had the idea for this dipping sauce since I first heard the challenge, and it tastes exactly like I hoped it would! It's a fabulous mix of sweet and hot! I think it would be fabulous for dipping the Jalapeno Cheddar Bites I made a few months ago in, or with Mozzarella Sticks!
Tell me, what do you plan on trying it with? Or, if you have tried it, what did you think it was good with?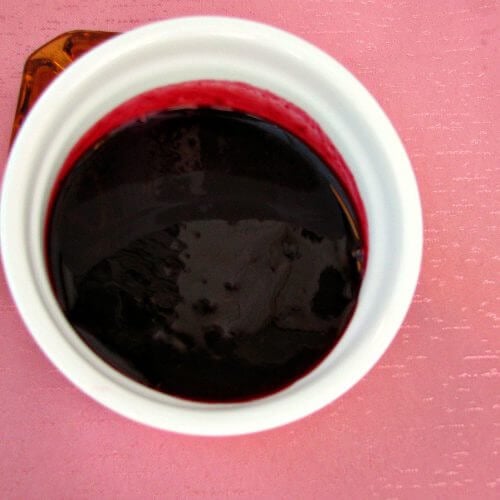 Print Recipe
Blueberry Habanero Dipping Sauce
Fiery hot habanero and sweet blueberries are the base for this fabulous dipping sauce! Pair with Jalapeno Cheddar Bites, Poppers, or Mozzarella Sticks for a perfect appetizer.
Ingredients
1

pint

blueberries

1

small habanero pepper

½

cup

granulated sugar

2

Tablespoon

fruit pectin

not instant!
Instructions
In a medium bowl, crush the blueberries with the back of a large spoon. Pour into a medium saucepan.

Cut the habanero pepper in half and remove the seeds ( you might want to wear plastic gloves, or make sure to wash your hands WELL after handling!). Dice fine. It should equal about 1 tablespoon, if you have much more reserve it for another use.

Add the diced habanero to the saucepan along with the blueberries, add enough water to just cover the blueberries, then stir in the sugar and fruit pectin. Bring to a boil, reduce heat and cook for 15 minutes, stirring often.

Purée using an immersion blender, or carefully pour the hot liquid into a blender or food processor and purée. Allow to cool slightly, then pour into containers, cover, and refrigerate until chilled.
Nutrition
Calories:
252
kcal
|
Carbohydrates:
65
g
|
Protein:
1
g
|
Sodium:
21
mg
|
Potassium:
121
mg
|
Fiber:
4
g
|
Sugar:
49
g
|
Vitamin A:
115
IU
|
Vitamin C:
20.1
mg
|
Calcium:
9
mg
|
Iron:
0.7
mg