Last month I posted in the Facebook group I run asking what round up of recipes my friends and readers would like to see. My close friend Michelle said Casseroles, and I thought it sounded perfect for January. Casseroles are comfort food at it's best, but let's face it, they are usually full of fat, even if they are delicious, like my Chicken Pot Pie. What if you could still have that comfort, and have it still be delicious, but low in fat?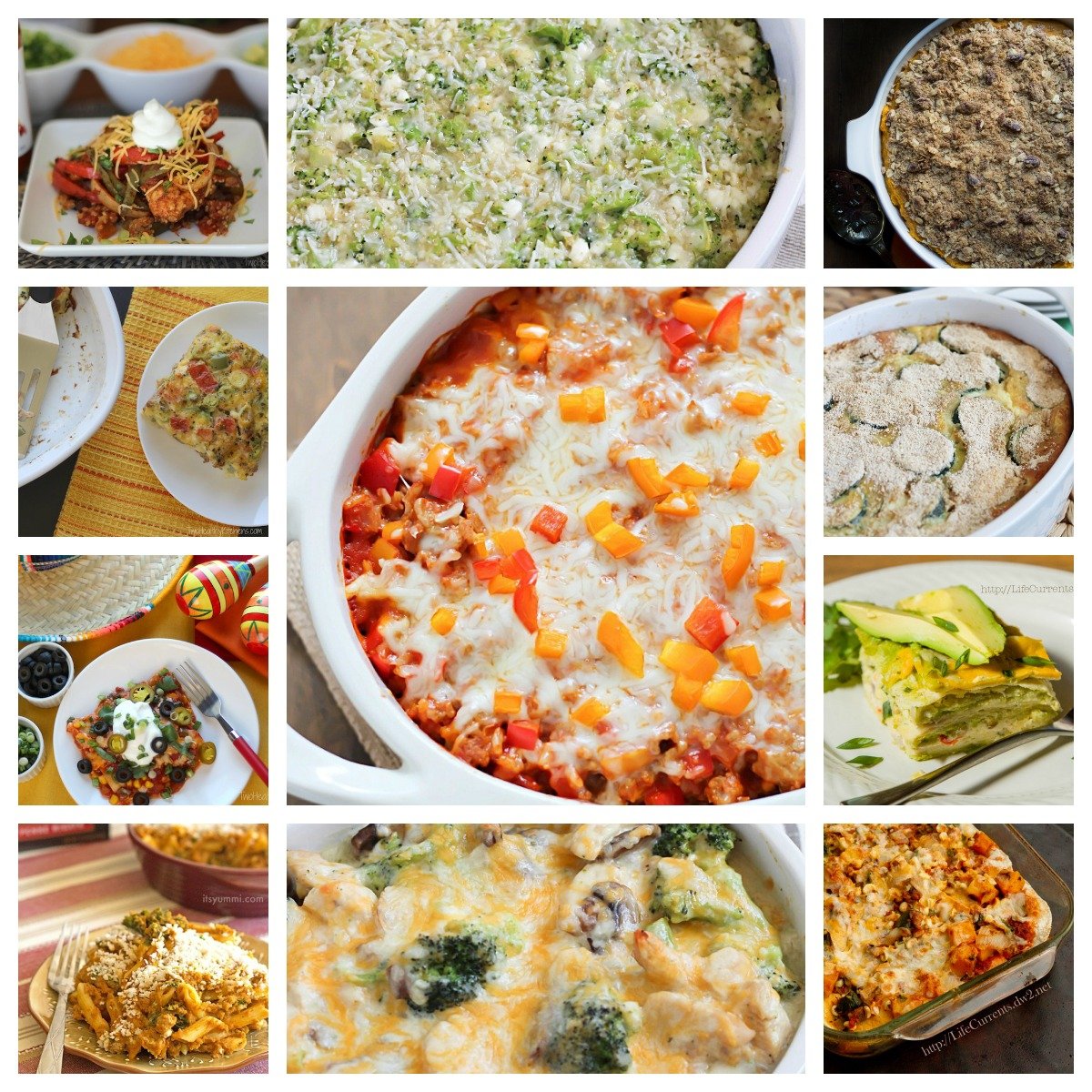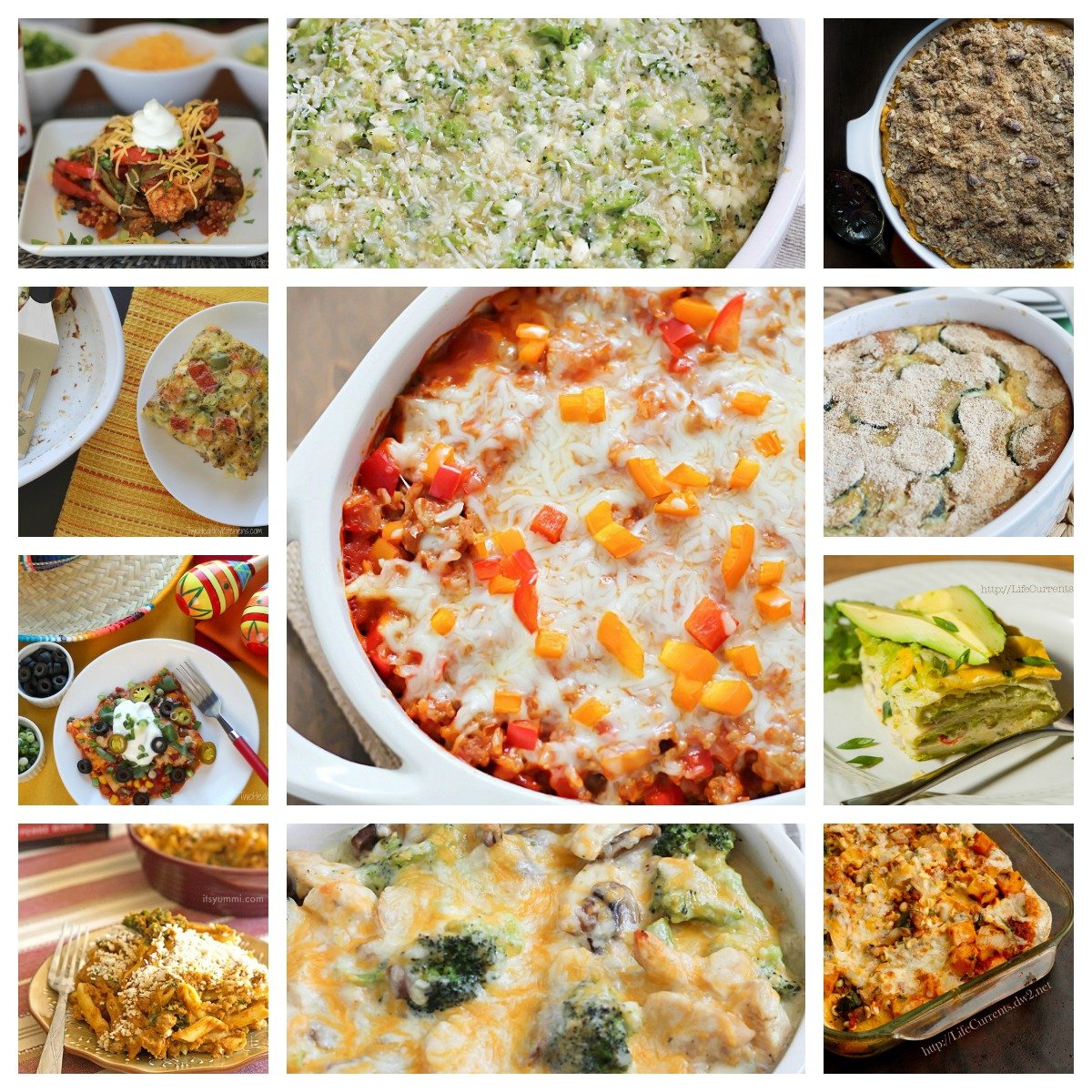 The thing is, there isn't really many low fat casseroles out there. I put together this list of recipes that was shared with me, but I also decided that I will have to come up with at least one this year that is low in fat, and yet delicious! I've never made a low fat casserole, as a matter of fact I don't often make casseroles at all. I don't like very many foods mixed together, and the few I do make are only every few months or so. I think I'll be trying at least 3 of the recipes below soon, even though they are combined foods, they are my favorite foods, combined! Can you guess which ones?
Main Dishes
Chicken Fajita Quinoa Bake from Two Healthy Kitchens
Stuffed Pepper Casserole from Yummy Healthy Easy
Low Fat Turkey Pumpkin Pasta from It's Yummi
Easy Mexican Ravioli Lasagna from Two Healthy Kitchens
Mexican Casserole from Life Currants
Skinny Chicken and Broccoli Casserole from Yummy Healthy Easy
Farmers' Market Overnight Breakfast Egg Casserole from Two Healthy Kitchens
Of course, we could all use some new ideas for side dishes, and these are perfect. If you have a convection oven along with your regular oven, any of these can be made in the convection oven, reducing the temperature by 15 degrees and checking often.
Side Dishes
Broccoli Quinoa Casserole from Yummy Healthy Easy
Mexican Butternut Squash Casserole from Life Currants
Sweet Potato Casserole from Taste Love & Nourish
Zucchini Casserole from Yummy Healthy Easy
They do sound yummy, don't they? What kind of casserole should I make first? If you would like to join me on my Facebook group, I along with some of my favorite food bloggers share recipes that you're going to love. It's open to food bloggers and recipe lovers alike!  Click here to request to be added: My Crazy Kitchen and Friends