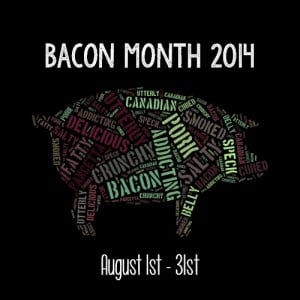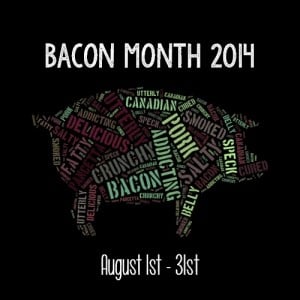 Welcome back to #BaconMonth hosted by Julie from White Lights on Wednesday. All month of August long a fabulous group of foodies are sharing recipes focusing on bacon, which if you haven't figured it out by now is one of my favorite foods, and giving away cookbooks focusing that very food! I could bet that at least a third of the recipes I've posted in the last two and half (almost) years have bacon in them. Seriously, I may have a problem.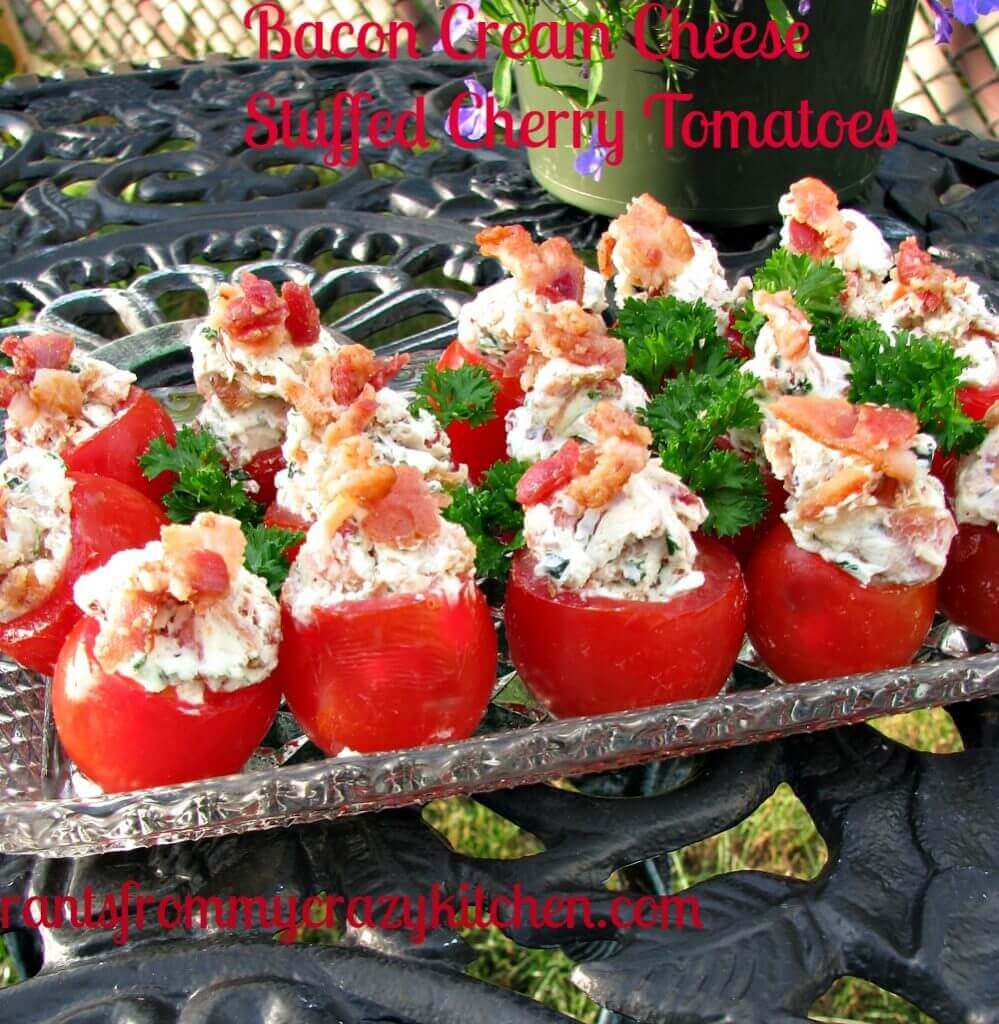 These bacon cream cheese stuffed cherry tomatoes would be a great appetizer for a summer party. I used regular Philadelphia cream cheese when I made them, but later on I thought using whipped cream cheese would also be good. My husband then mentioned that I could have used the cream cheese with the chives already in it, so if you want to make these stuffed cherry tomatoes but don't have chives and don't want to buy them, go right ahead and use the cream cheese with chives. You could try other flavored cream cheeses, too, just try to find one that complements the bacon, because the bacon is the most important part!
This weeks giveaway is for a copy of Bacon 24/7, which you can enter to win right after the recipe. Contest is open to US and Canadian residents. Canadian residents will receive an amazon.com egiftcard in the amount of the book's price. Winners will be announced within 48 hours, and will have 48 hours to claim prize, must be 18+, and entries will be verifies (no "giveaway accounts")

Bernadette
Yields 20
Bacon Cream Cheese Stuffed Cherry Tomatoes
Cherry tomatoes stuffed with a mixture of cream cheese, bacon, and fresh herbs. Great summertime party appetizer.
20 minPrep Time
8 minCook Time
28 minTotal Time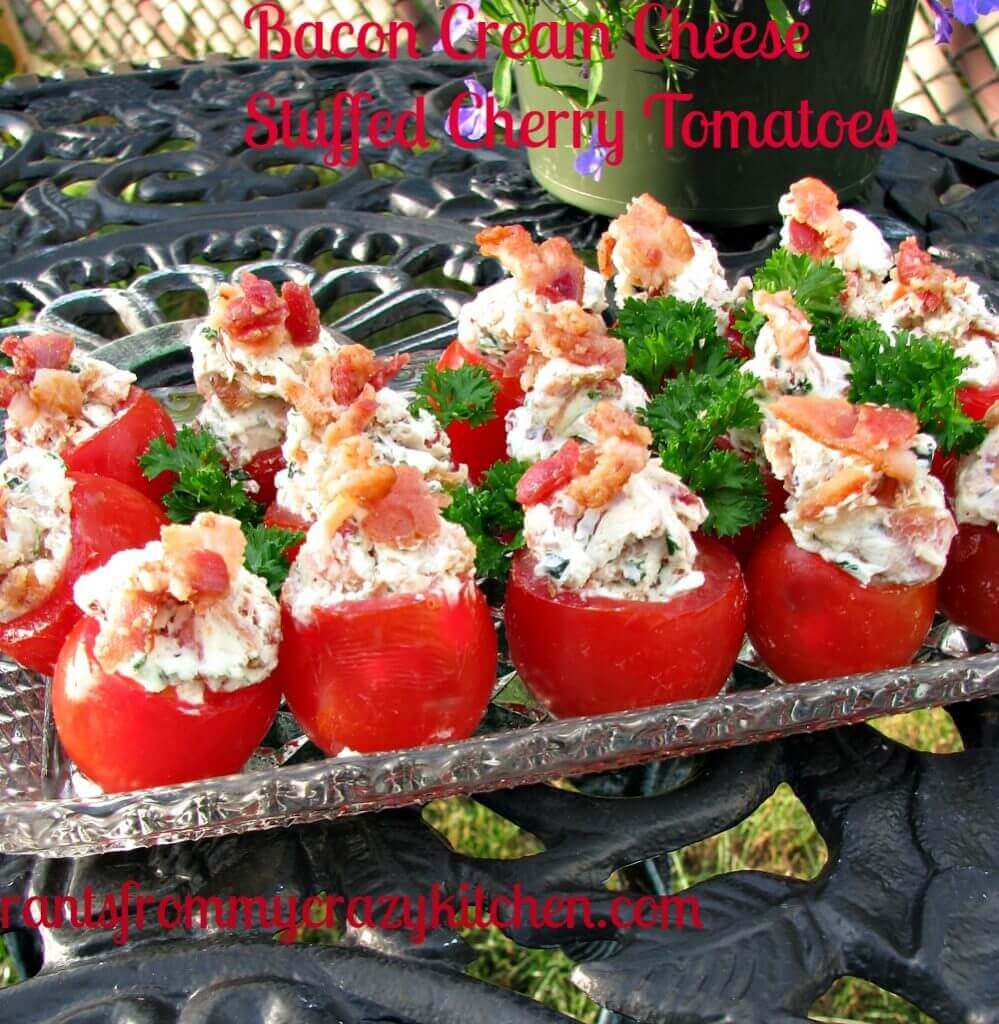 Ingredients
20 cherry tomatoes
12 ounces hardwood smoked bacon, cooked and crumbled, reserve some for topping
about two-thirds of an 8-ounce package cream cheese ( or 6 ounces whipped cream cheese)
1 tablespoon chopped fine chives
1 tablespoon chopped basil
garlic salt
1/8 teaspoon fresh ground black pepper
parsley, for garnish (optional)
Instructions
Bring cream cheese to room temperature. Using a sharp pointed knife, cut just the tops off the cherry tomatoes, carefully scoop out the seeds, being careful not to go all the way through the tomatoes. Invert the cut and seeded tomatoes onto paper towel and let stand for at least 10 minutes.
In a small bowl, combine cream cheese, chives, basil, fresh ground black pepper, and a sprinkle of garlic salt. Mix well, then stir in bacon.
Lightly sprinkle the cherry tomatoes with garlic salt, then stuff the tomatoes with the bacon/cream cheese mixture using a small spoon. Garnish with reserved bacon and parsley (if desired) Chill until serving.
7.6.4
103
https://rantsfrommycrazykitchen.com/2014/08/15/bacon-cream-cheese-stuffed-cherry-tomatoes/
Enter to win a copy of Bacon 24/7 now! This contest is only open until Sunday night!