This post is sponsored by Honest Cooking. All images and the recipe for Castaway's Wreck Diver-Style Lionfish included in this post have been provided to me as part of this campaign. All personal references and opinions, as always, are my own.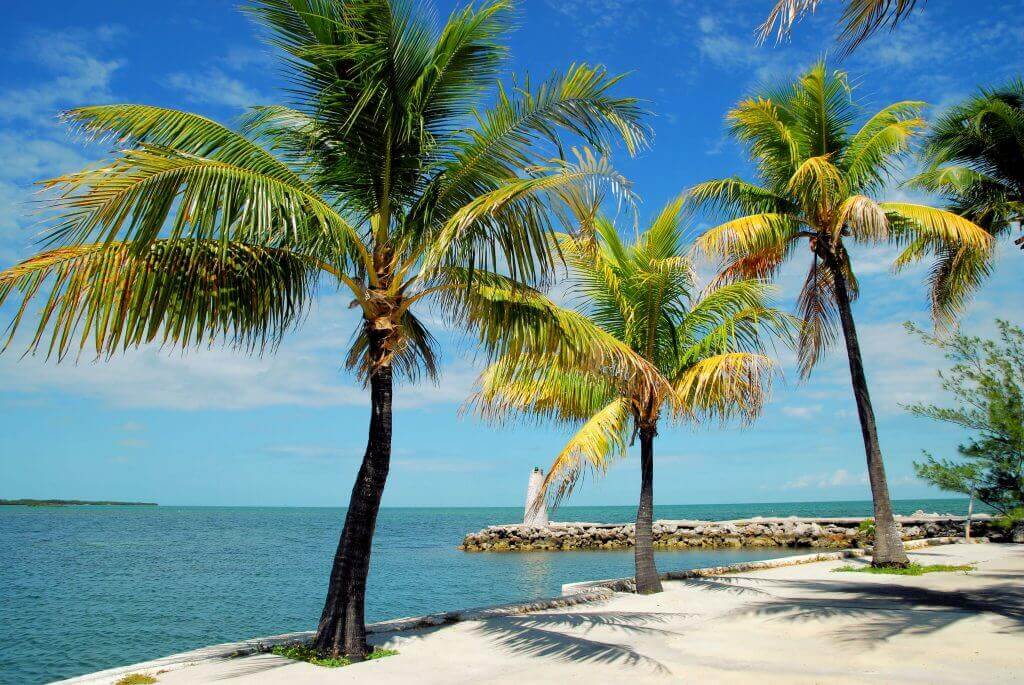 Get the recipe for Castaway's Wreck Diver-Style Lionfish right from the chef, along with a culinary journey and a tour of the Florida Keys.
The Florida Keys is home to five districts, each with their own personality and attractions that make visitors feel like they are a world away. I have never been there, but I imagine it's beautiful! I have a lot of food blogging friends from Florida, so I've heard about it, and I'm hoping to get there soon.
Stretching only ten miles, the islands of Marathon are right in the middle of the chain of the Keys islands. Traditionally a home to fishing and marine activities and beachside restaurants, the city loves its stone crab, lobster, and other fresh seafood that come straight from its waters. Local chef John Mirabella has become one with the local seafood and community, immersing himself completely, so Honest Cooking asked him to take us on an edible tour of Marathon.
Growing up aboard a sailboat in Titusville, Florida, he is quite familiar with the sea. He spent his
childhood sailboat racing and traveling, all the while catching dinner in the fresh waters below.
While he has cooked his whole life, before becoming a chef, John spent more time on the sea
by working for the US Navy. Today, the locals know this Marathon chef and his wife Arlene by
name and enjoy eating at his island restaurant, Castaway.
The waterside restaurant is known for its impeccable seafood, including fresh daily sushi rolls,
but ask the restaurateur what his favorite hobby is and it's actually one step before cooking,
spearfishing, 200 feet below the surface. Not only is John's activity adventurous, but it brings
some amazingly fresh seafood straight into his restaurant. One of his favorite catches to serve
is the invasive lionfish, which is perfect for ceviche. Chef John admits that the connection
between the fishing and culinary communities is strong, something that can be seen on his
menu as he tries to take the invasive species out of the sea to prevent them from further
harming the environment.
Castaway's Wreck Diver-Style Lionfish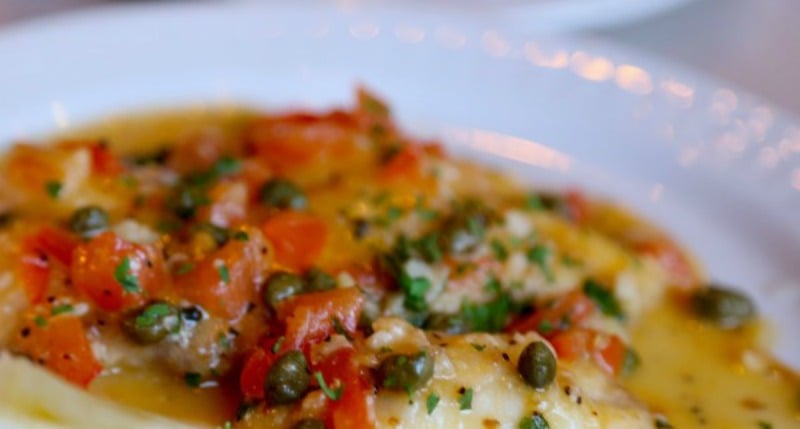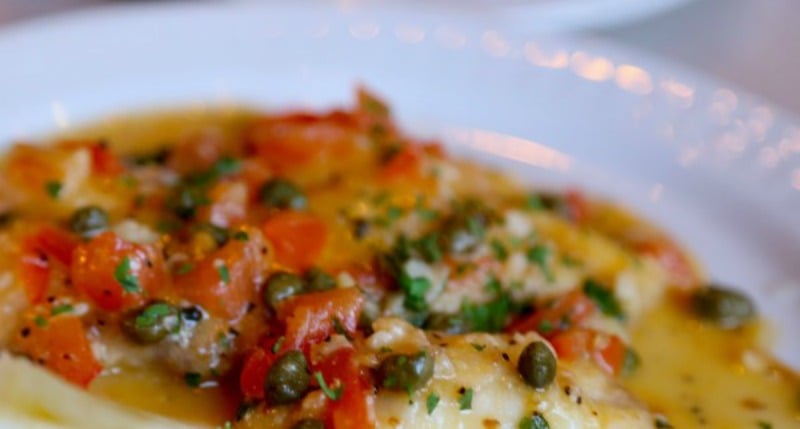 If you're headed to Marathon for the first time, you might want to get a taste for the sea for
yourself. Follow in Chef John's lead and do some fishing for a hands-­on experience in the local
waters. Because of its special location, Marathon offers backwater fishing, flats fishing, bottom
fishing on the reef, and offshore trolling as well as deep dropping from 600 to 1200 feet. John
charters a boat right out of his own restaurant so you can grab a guide and go! He also has
great connections to favorite guides and other charters for the best Marathon fishing experience
possible. Once you nab a great catch, it's time to cook!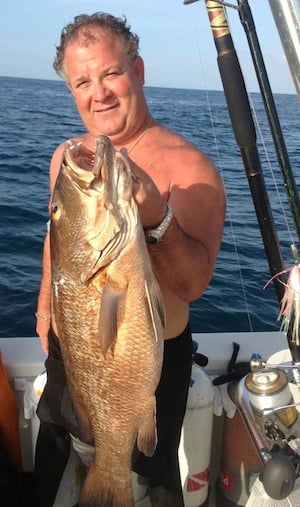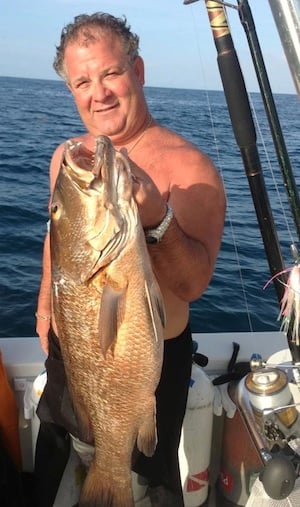 John says, "When you catch fish locally, you can also have it prepared in restaurants like mine
and this is a pretty big deal around here. We have many many people come through our door
every day carrying bags of fresh fish that they caught and we prepare them in many different
ways." I think this is a fabulous idea, we have nothing like that around here!
Of course John and the locals recommended his very own Castaway as a spot to eat, which is
also the oldest restaurant on the island, he is proud to say the eatery has been open since
1951. Today, the menu covers a wide range of Floridian seafood as well as craft beers and
wines to match the dishes. Another one of John's favorite spots is Brutus Seafood, a market
and restaurant owned by a family of fishermen who serve up one of his favorite lunches in
Marathon. If you're looking for a fancier, but still relaxed, beachy atmosphere, John
recommends Barracuda Grill. The local restaurant offers a variety of fresh seafood and steak
dishes that are sure to impress.
Besides eating and fishing, a visit to the Dolphin Research Center is recommended. There you can see how dolphins in the surrounding waters are helped, and even take a swim with the impressive
mammals. For another educational adventure, you could take a trip to Marathon's Turtle Hospital and see how the endangered sea turtle is rehabilitated. To round out your aquatic vacation, the new Aquarium Encounters sounds like a great place. Not only does the aquarium offer an upclose look at interesting underwater creatures, but also a chance to get right in the tank.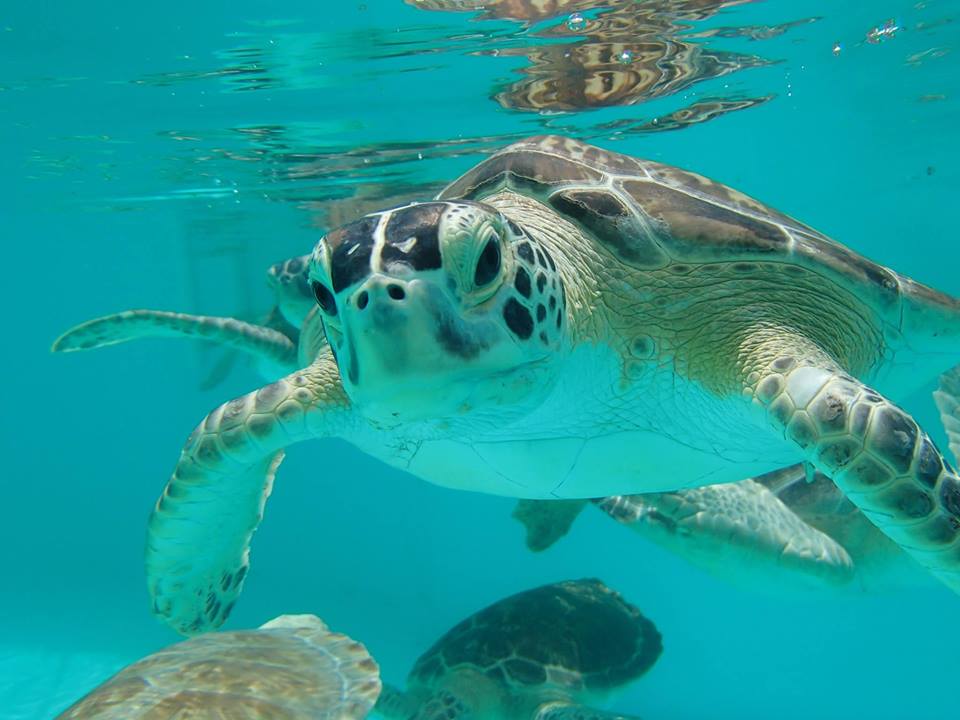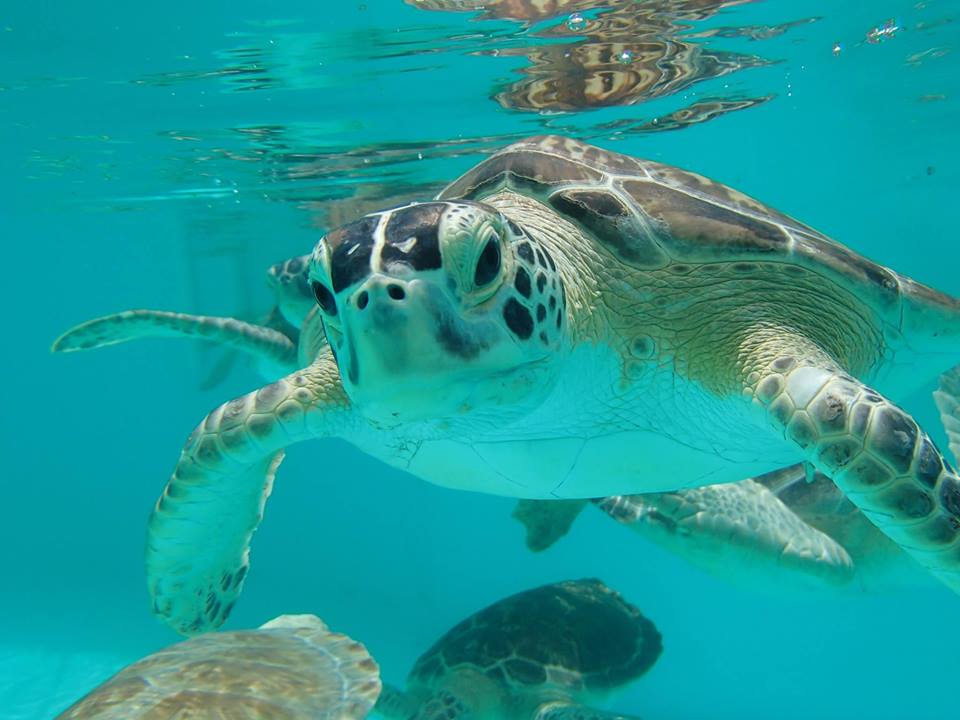 When we travel, which isn't nearly enough for me, we always seek out locally owned restaurants and look to try a common dish to the area. We will be going to Wildwood, NJ again at the end of the month, I am open to any local restaurant recommendation from my readers! According to John, Marathon's specialty dish is often something made with Florida's favorite Hogfish or the locally loved lionfish. Chef John's restaurant was the first in the state of Florida to serve the lionfish and received recognition for cooking the invasive species and assisting in stopping its takeover of endangered sea creatures. Thankfully, the invasive fish is described as buttery, tender, and delicious for cooking. I've never tried it myself, but I would be willing to, and I love everything in Castaway's Wreck Diver-Style Lionfish!  In order to spear the fish, one must dive very deep. The lionfish live about 1,000 feet down and come up between 200 and 400 feet. To make matters even more challenging, the spines of lionfish contain venom and can cause extreme pain if one is pricked. John still calls this kind of difficult fishing a sport, but admits that one must be careful.If that sounds a bit too wild for your vacation, no worries! Chef John has shared one of his
favorite lionfish recipes to try at home or the next time you are in Marathon.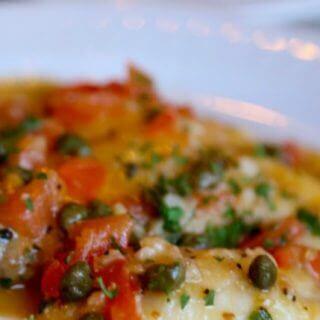 Print Recipe
Castaway's Wreck Diver-Style Lionfish
Castaway Restaurant and Sushi Bar's Wreck Diver-Style Lionfish
Ingredients
42

ounces

lionfish fillets,

patted dry

½

cup

flour,

or slightly more as needed for coating

5

cloves

garlic,

diced

2 ½

cups

chopped tomatoes

5

teaspoons

capers

½

cup

white wine

¼

cup

fresh ­squeezed lemon juice

2

tablespoons

chopped fresh basil

parsley or kale for garnish

lemon wedge for garnish
Instructions
Dredge fillets in flour to lightly dust. Place in sauté pan with small amount of hot butter over medium heat. Cook the first side, being careful not to burn.

Turn over fish when golden, and reduce heat while adding garlic, tomatoes, capers, white wine and


Turn over fish when golden, and reduce heat while adding garlic, tomatoes, capers, white wine and lemon juice. Cover to hold steam in and cook until fish is fork ­tender.

Add basil and serve immediately. Garnish with sprig of parsley or kale and lemon wedge.
Nutrition
Calories:
141
kcal
|
Carbohydrates:
8
g
|
Protein:
22
g
|
Cholesterol:
59
mg
|
Sodium:
185
mg
|
Potassium:
140
mg
|
Fiber:
3
g
|
Sugar:
2
g
|
Vitamin A:
90
IU
|
Vitamin C:
8.4
mg
|
Calcium:
320
mg
|
Iron:
0.9
mg