The Best Homemade Crab Cakes are made with fresh crab meat, all natural ingredients, and are more crab than filler. Simply delicious!
Crab cakes for me absolutely have to have certain components. First, and most importantly, they have to contain real crab meat. Second, as little filler as possible, just enough to make the crab flavorful and for the cakes to stick together. Add some fresh herbs, mustard and seasonings, and you have the perfect crab cakes for any special occasion!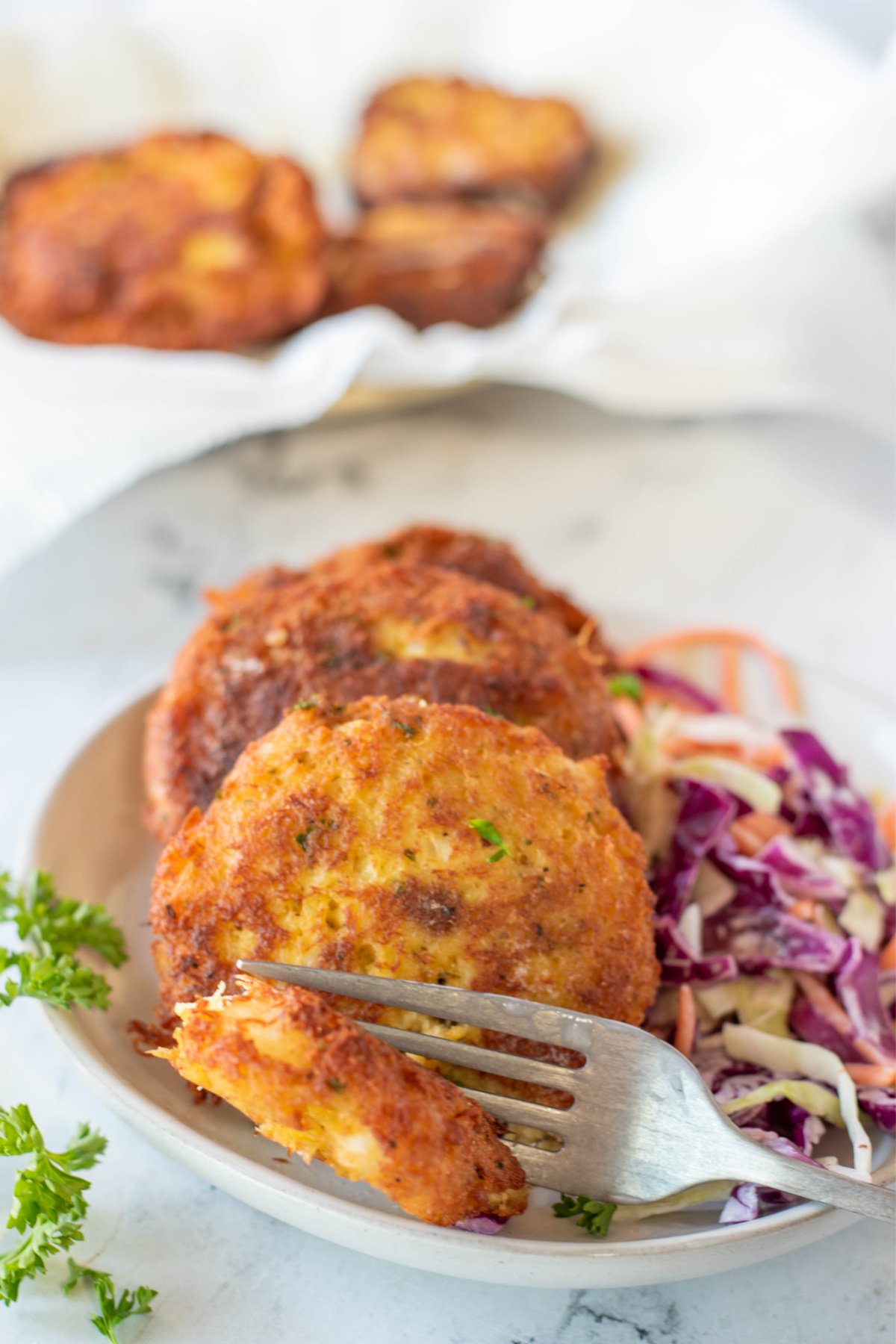 Crab Cake Ingredients:
fresh, real crab meat. Refrigerated or freshly picked lump crab is preferred, otherwise canned is fine.
2 eggs
Worcestershire sauce
mayonnaise
lemon juice
Dijon mustard
melted butter
fresh parsley
fresh dill
Italian bread crumbs
seafood seasoning such as Old Bay
black pepper
salt to taste
vegetable oil, for frying
How to make homemade crab cakes:
Pick through crab meat for shells, and crumble coarsely. Combine the eggs, breadcrumbs, mayo, mustard, herbs, seasonings, lemon juice, Worcestershire sauce, and butter and stir well.
Fold in the crab meat and mix until well combined. Shape into patties about 3 inches around and ½ inch thick.
Heat oil (about ½ inch deep) in a large frying pan over medium heat and add the shaped crab patties, working in batches if needed. Fry for 3-4 minutes and turn. Cook for 3-4 minutes more, or until crab cakes are golden brown on both sides. Drain on paper toweling or a wire rack before serving.
How to serve:
My husband likes them with cocktail sauce, but I like them plain so you can taste the full flavor of the crab meat and seasonings. They good well with many side dishes such as
Sriracha Cole Slaw (pictures with the crab cakes)
Or, serve as an appetizer instead Air Fryer Bacon Wrapped Shrimp.
How to reheat leftovers:
Any leftover crab cakes should be stored in a covered container and refrigerated for up to three days. To reheat, you can spray a pan with cooking spray and heat over medium heat until hot, or heat them in the oven at 375 degrees for 10-15 minutes.
If you like this recipe, please pin it or share it on your favorite social media platform!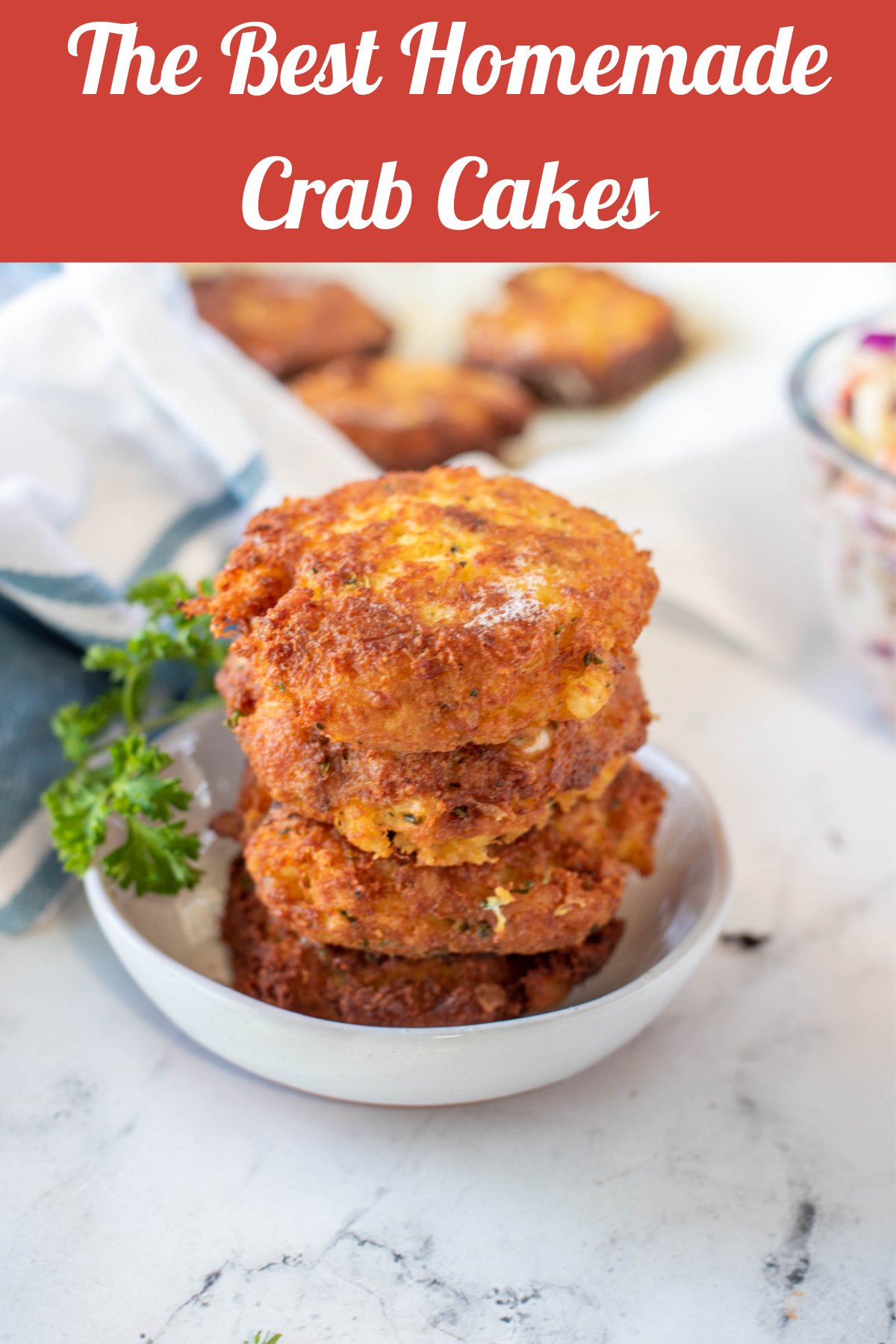 This recipe is featured in Darn Good Eats, The Cookbook for Creative Chef and Reluctant Cooks by the lovely Jodi Ambrose!