Another great year of sharing my favorite recipes has come to an end, and wow, what a year it was! From Appetizer Week to Bacon Month, I certainly was busy in the kitchen! Today I would like to share the Top Recipes of 2014. All you need to do to see the recipe is click on the highlighted recipe name. Might I suggest that you really want to check out my number 1 top recipe of the year. Can you guess what it is? Okay, here is a hint, in picture form.
The first recipe I shared in January was a Prime Rib Soup I made using the bones from the prime rib I had made for Christmas dinner. Prime Rib is so flavorful that this simple soup doesn't require much seasoning to make it perfect!
Then, I participated in both #AppetizerWeek and #CocktailDay, and both were so much fun to do. I love making delicious appetizers that everyone loves, and think I nailed it with Hot Crab Rangoon Dip with Sesame Wonton Crisps.  Everyone that tried it thought it was fabulous, with lump crab, cream cheese, and a touch of sriracha, served with crisp fried wontons. All I can say is YUM!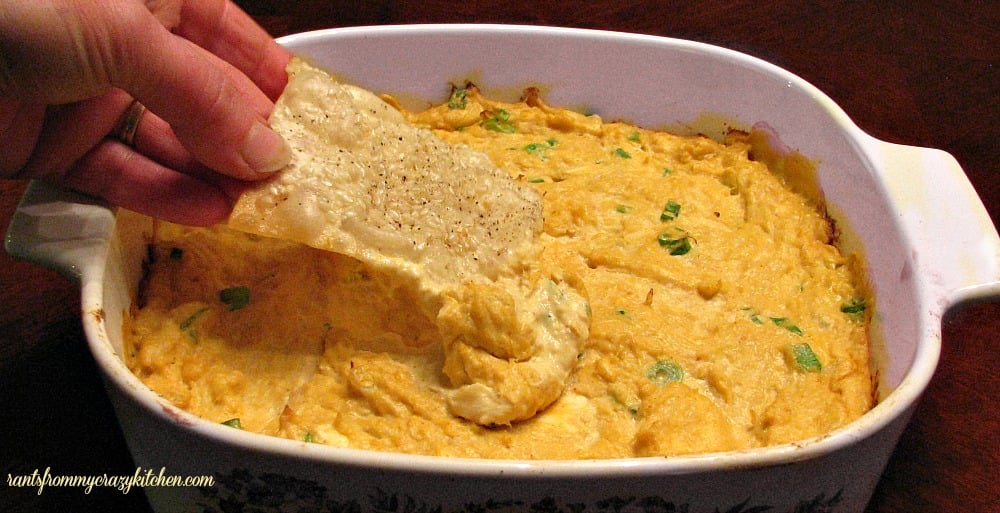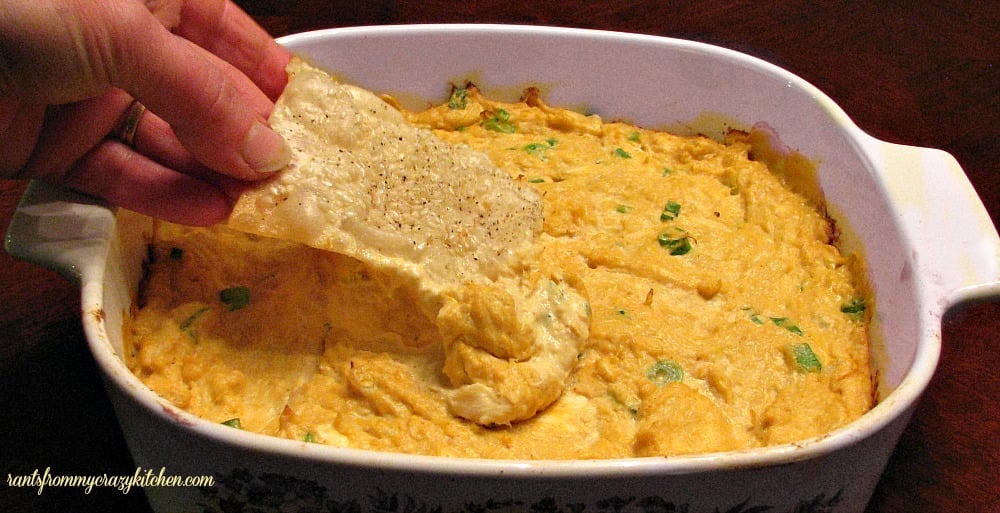 Another great recipe from that week is Jalapeno Cheddar Bites. Like poppers, only with diced jalapenos, these bites are a sure hit (seriously, now I want some!). I may have eaten an entire plate, you know, testing for quality....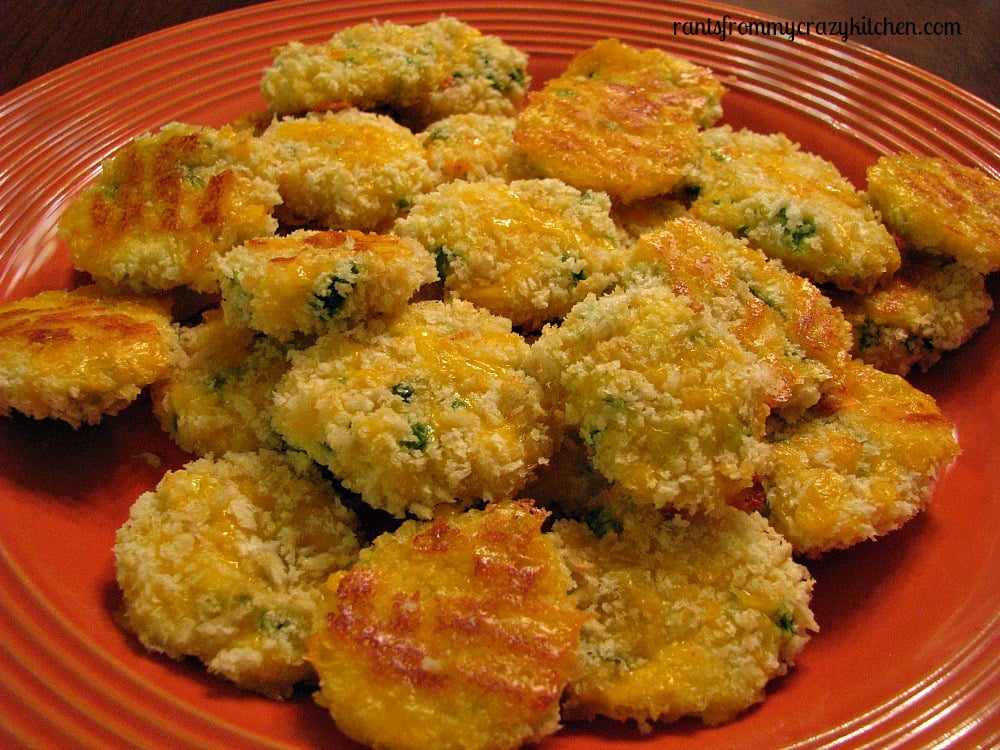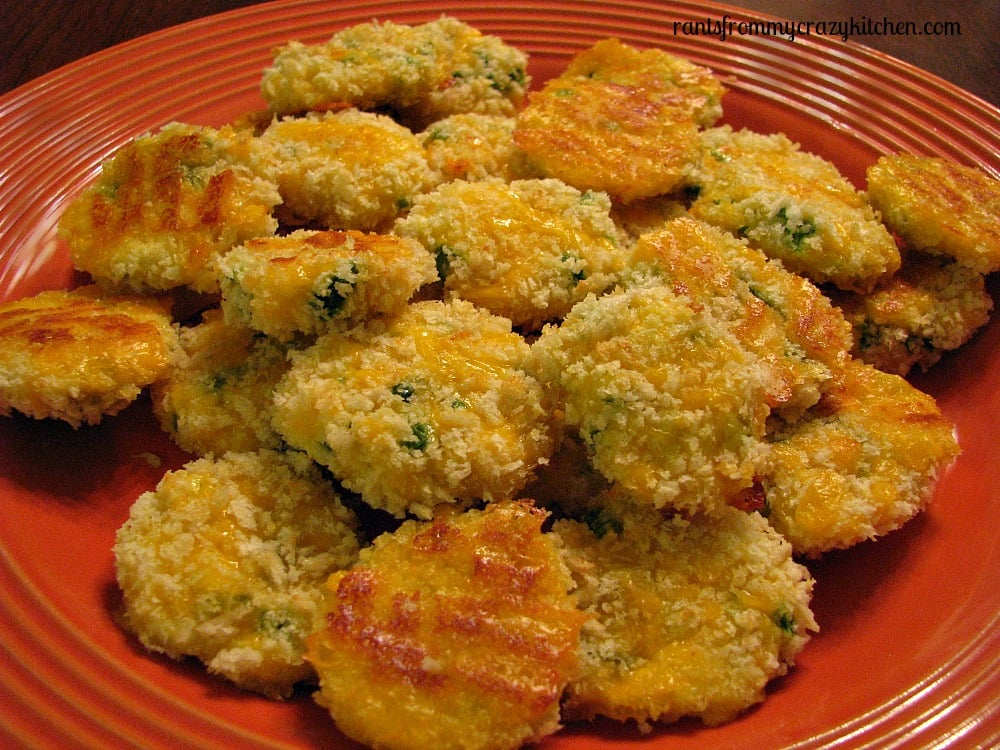 For #CocktailDay I made what is by far my most favorite cocktail of all time, Bacon Jalapeno Bloody Mary! I tried using some bacon flavored vodka I had bought, but it sucked. It tasted like imitation bacon bits, not bacon, so I decided to make my own flavored vodka, and in one easy step finally perfected my Bloody Mary. To the tomato juice haters: Shh!
Another popular recipe in January was Pan-Seared Lemon Pepper Rainbow Trout. I love seafood, and am thrilled that one of my favorite seafood recipes made the top 14!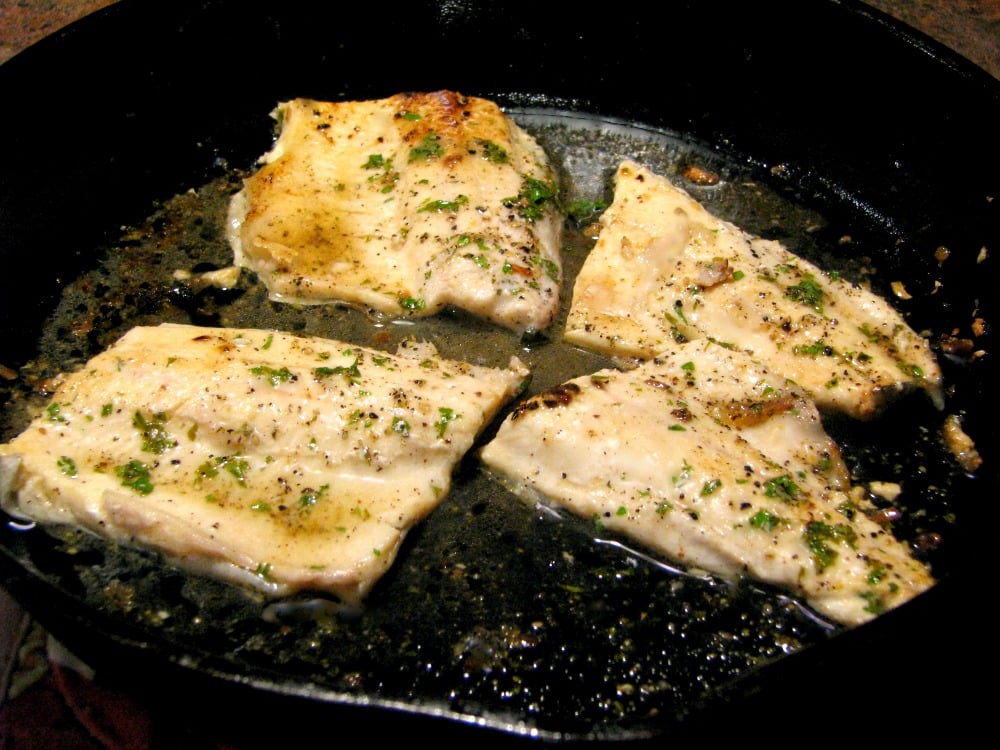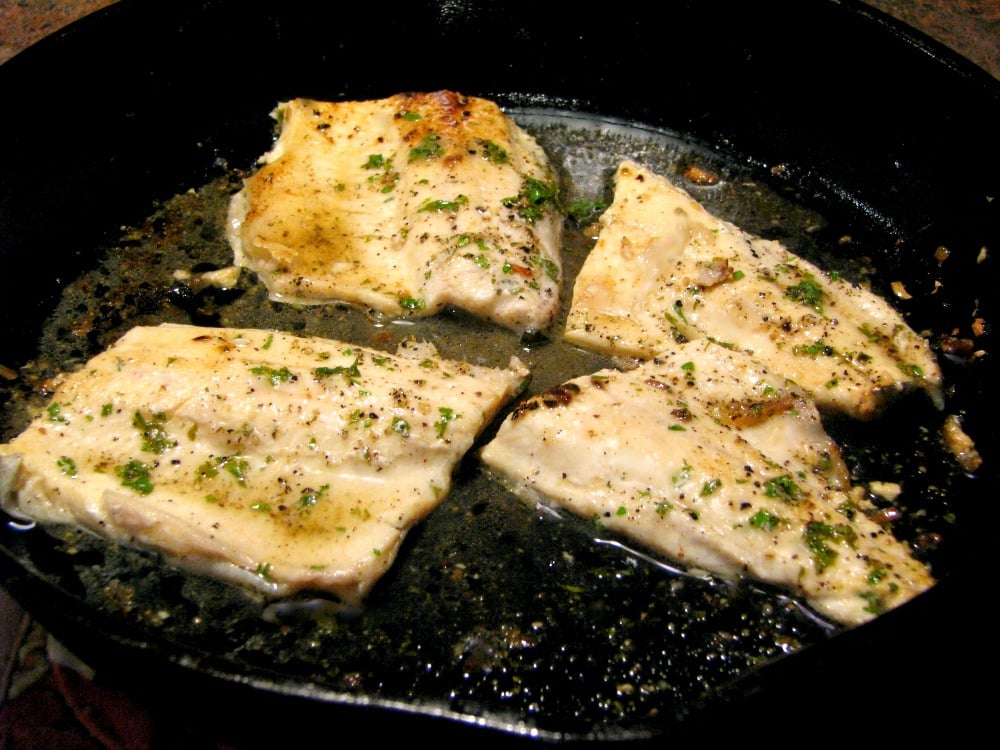 In February. I made a different kind of "Parmesan" recipe. Instead of chicken or veal Parmesan, I decided to see how Steak Parmesan would be. The answer is, fabulous! I'm not always a steak lover, but using thin sandwich steaks in the recipe made the steak nice and tender, not chewy, just the way I like it.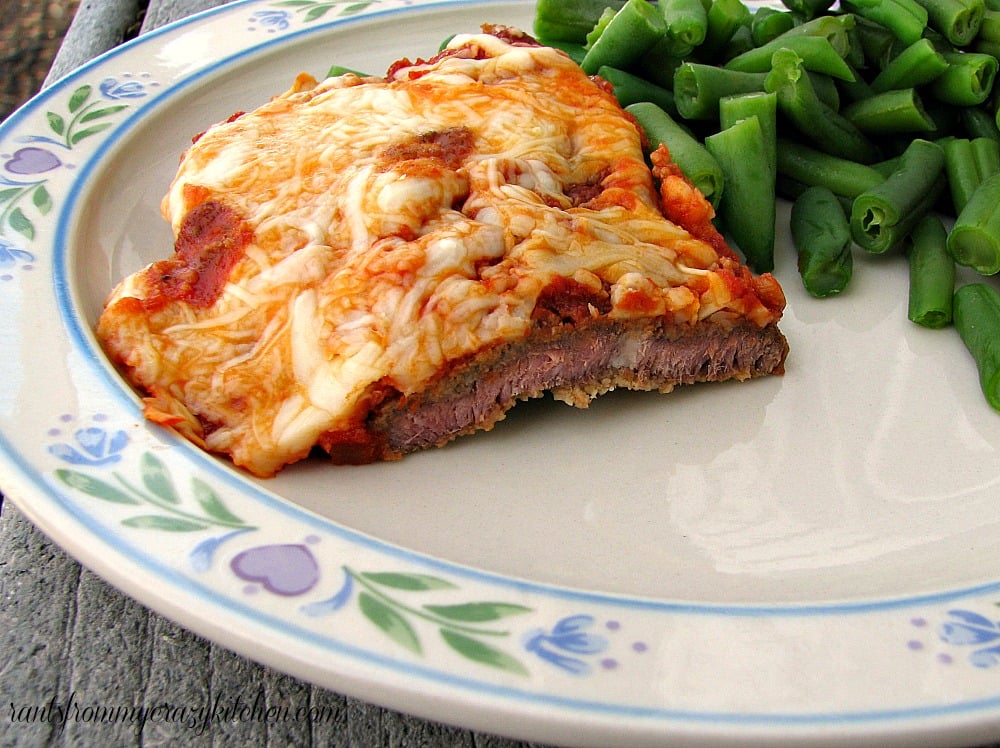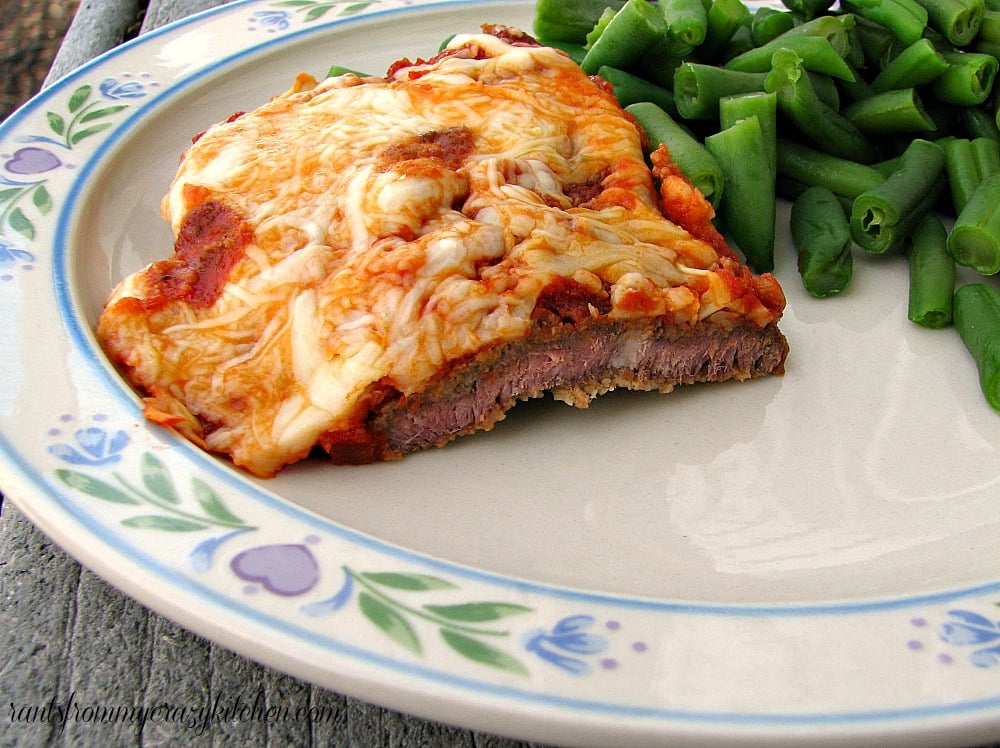 One of the recipes I had made in January left me with little pieces of provolone cheese, which led to Bacon Provolone Penne Pasta Bake in February. This cheesy, bacon filled pasta is quick and easy to make, just don't make it too often, or you will get fat!

A few weeks later, I shared a recipe I've been making for years but forgot about over time, Spicy Southern Fried Chicken Strips.  Chicken strips dipped in yogurt then seasoned with a flavorful mixture of flour and spices, these are always a hit in my house.
By March I was looking forward to summer, and thinking about meals that would be great to make during the busy summer days, so I put together a collection of 95 Easy Crock Pot Dinners, with something for everyone. Chicken, beef, pork, even vegetarian recipes are featured!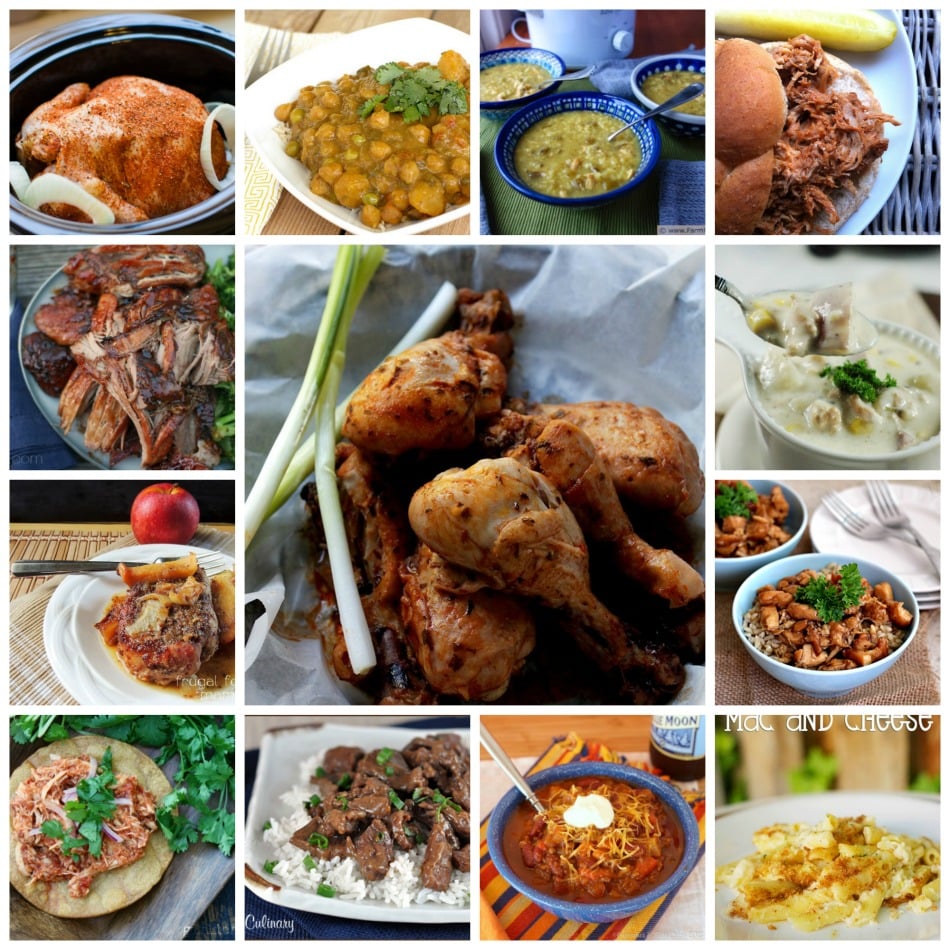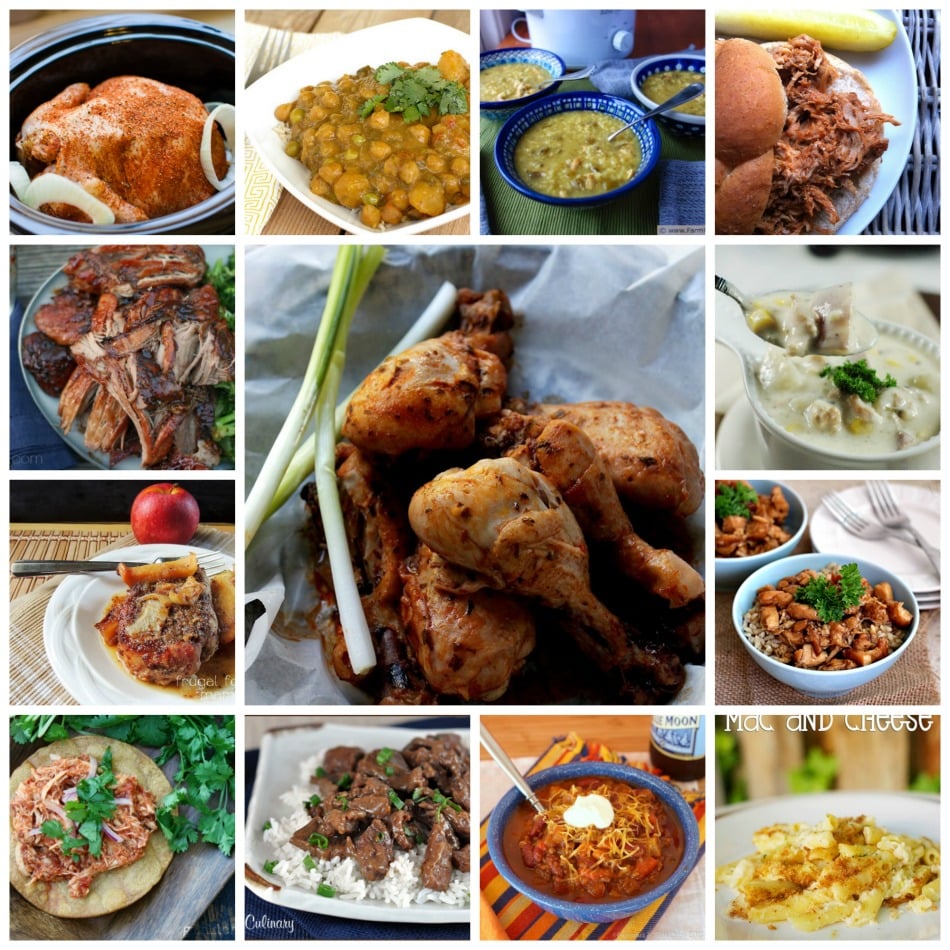 In April I posted my most viewed recipe of 2014, Ham and Cheese Crescent "Roll" Stromboli, which I made for #SundaySupper and we all loved! I used refrigerated crescent rolls as the dough for this easy Stromboli that can be on your table in just over an hour and a half.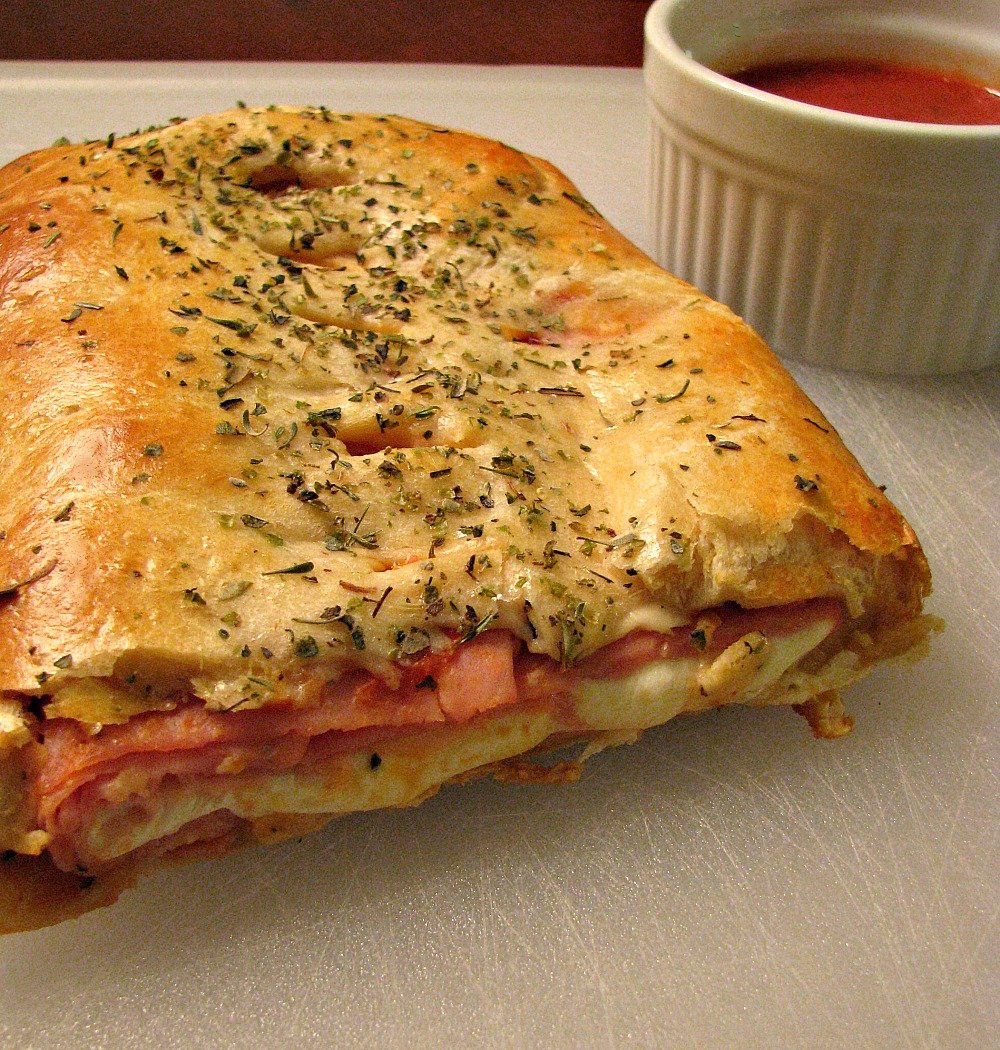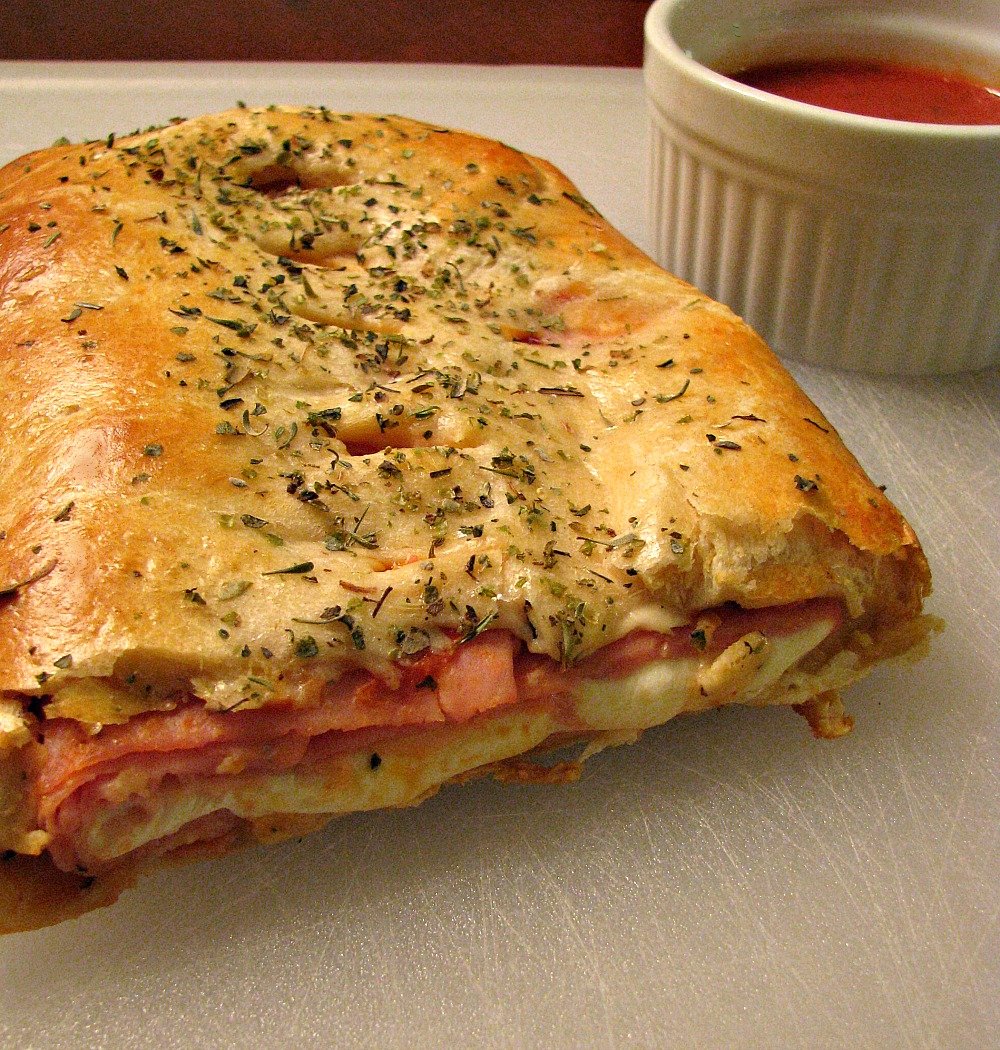 In May I posted the second recipe round-up to make the top 14 for the year, 50+ Quick Summer Dinners. Again, there is something for everyone in this list, including recipes like Veggie Tostadas, Avocados Stuffed with Tarragon Shrimp Salad, and Easy Taco Burgers. Many of these recipes would even be great in the winter!
Another recipe I shared in May, Easy Garlic Fries, is one of two recipes to make the top 14 that isn't my own recipe. It came from a cookbook I was sent to review, and sounded great, so I tried it and loved it!
In June, my husband shared one of his favorite recipes, Polish Coal Miner Piggies (Stuffed Cabbage Rolls- Golabki) for a #SundaySupper Man Food post, and it appears lots of people love them!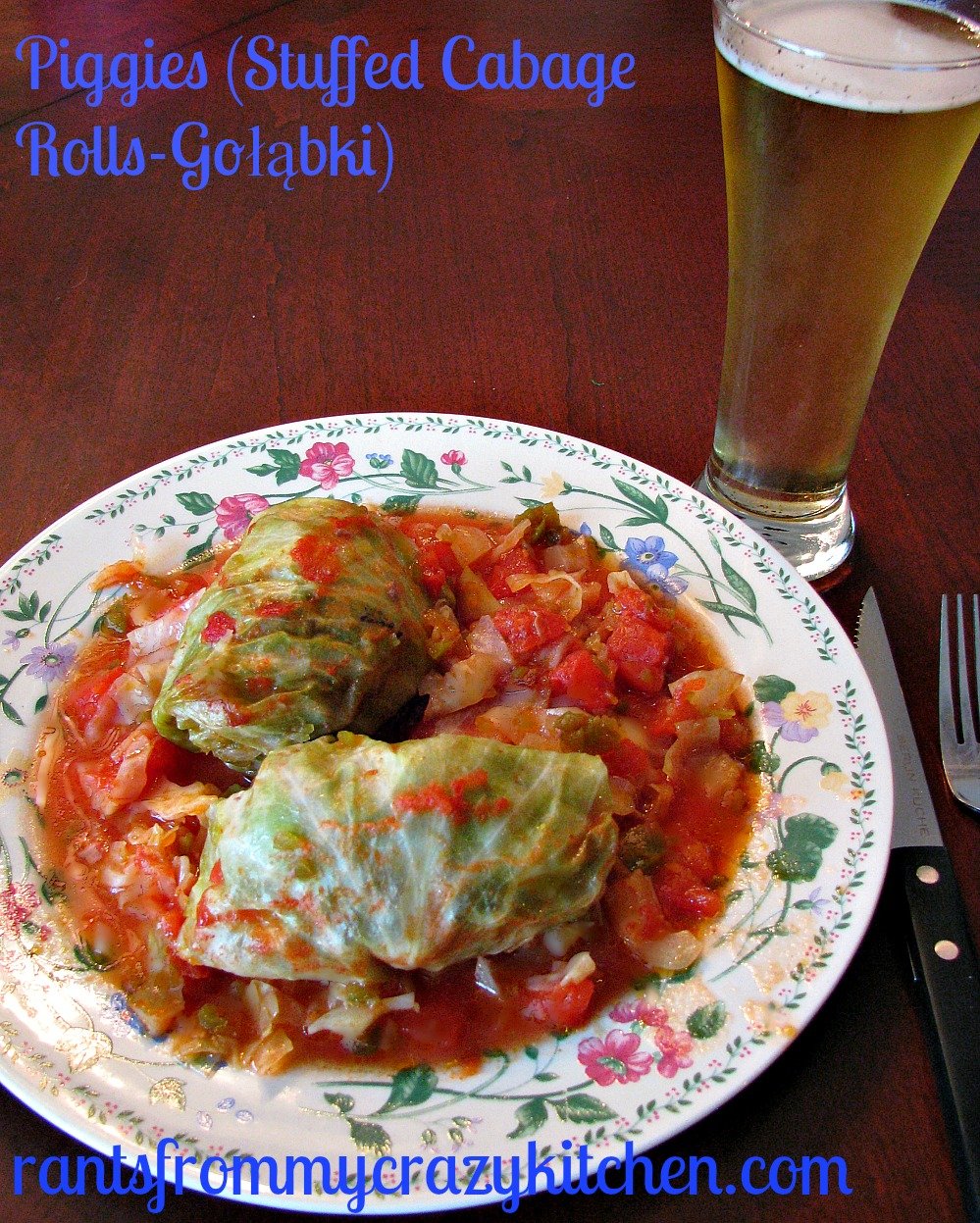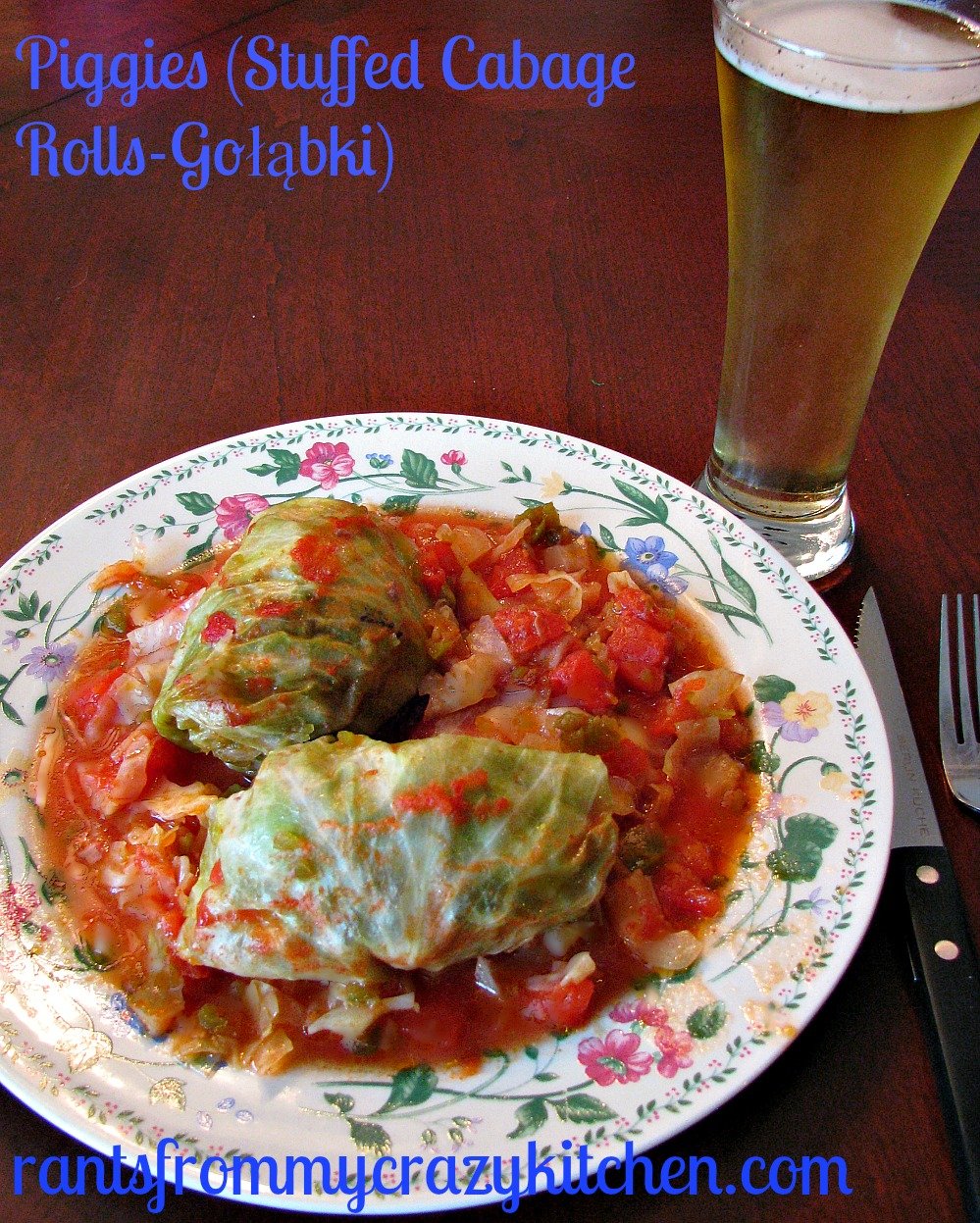 The summer was full of family activities and guest posts from some of my favorite foodies, and then in late August my daughter started Kindergarten. Time flew by and before I knew it, it was November and I was sharing a recipe that would be great for New Year's Eve, Sweet and Sour Pepper and Olive Dip. Trust me, the kids will love it!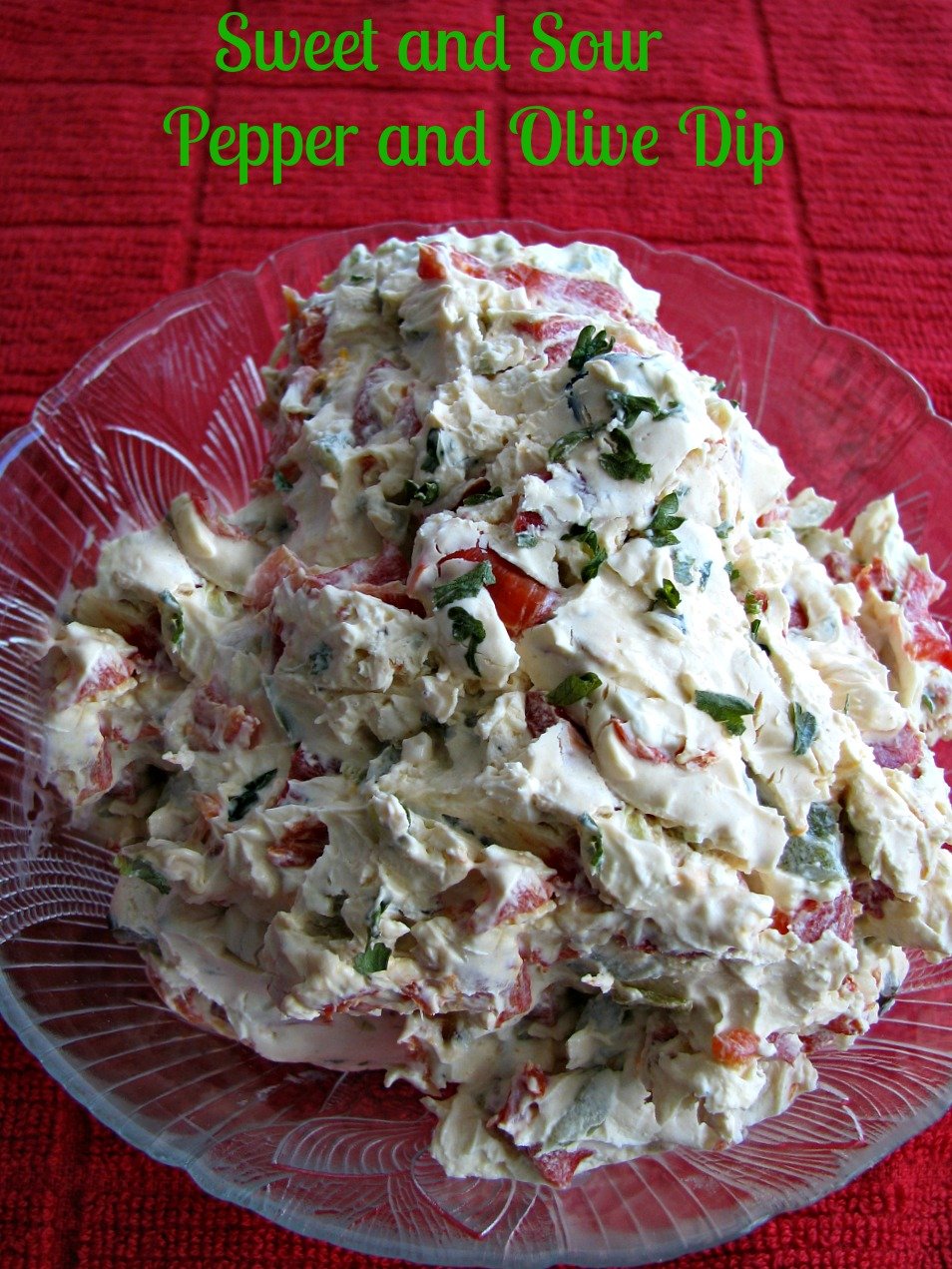 I hope you enjoyed reviewing the year with me, and I'll be back in January with a new focus on healthy recipes, though I'm sure there will be some indulgent recipes, too. Happy New Year everyone!