Warm, comforting Chicken Pot Pie loaded with chicken and vegetables in a creamy gravy, with a flaky crust. Perfect comfort food and great for snowy days!
Chicken Pot Pie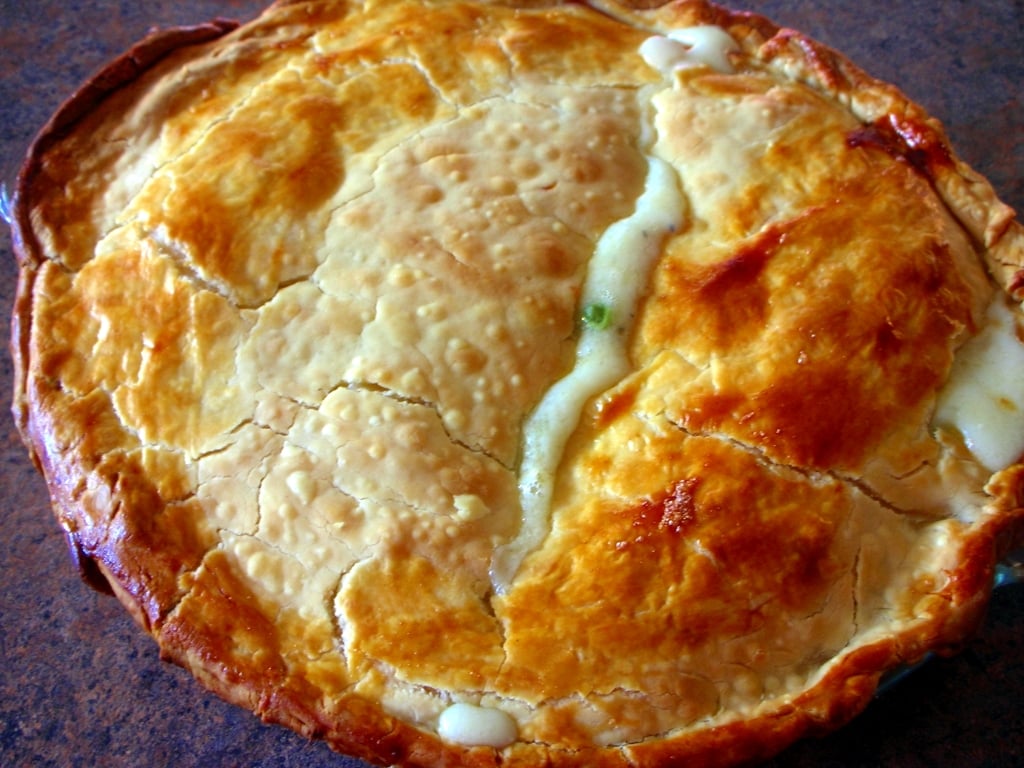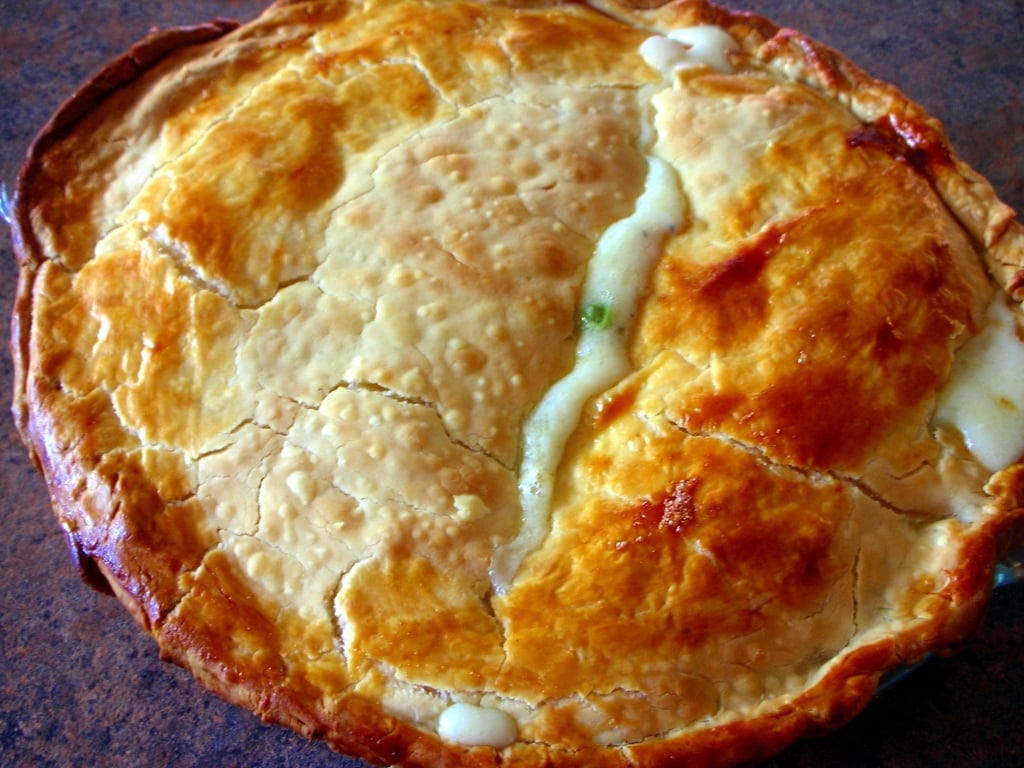 Hi everyone! Sorry it's been more than a few days, but being a mom to an almost 3-year-old keeps me busy. Well, that and dishes, and laundry, and trying to keep the house half decent. Oh, and then there is Facebook and Words with Friends also! Ok, I know the second half isn't necessary, but I need to have some fun!
So, for the past few weeks I was looking for a good chicken pot pie recipe. My friend Lyskka from Cooking From a SAHM suggested one that she uses from Allrecipes. The recipe can be found here, and below is my version.

Yields 4-6
Chicken Pot Pie
Fabulous easy to make chicken pot pie makes the perfect comfort food!
20 minPrep Time
50 minCook Time
1 hr, 10 Total Time
Ingredients
2 cups cooked and shredded chicken
1 cup sliced carrots
1 cup frozen green peas
1/2 cup sliced celery
1/3 cup butter
1/3 cup chopped onion
1/3 cup flour
1/4 teaspoon black pepper
1/4 teaspoon garlic powder
2 cups chicken broth (I used home-made stock, you may want to add salt in with the pepper, the stock had enough flavor that it didn't need it.)
3/4 cup milk
2 ( 9 inch) unbaked pie crusts
Instructions
Preheat oven to 425 degrees F (220 degrees C). Spray a 9 inch pie dish with cooking spray and gently press one of the crust into the bottom pushing the sides down evenly. Bake in the preheated oven for about 8 minutes.
Meanwhile, combine carrots, peas, and celery in a saucepan with the chicken broth. Bring to a boil and boil for 15 minutes. Drain and reserve broth. Stir the chicken into the vegetable mix.
Cook the onions with melted butter in the saucepan over medium heat until soft. Stir in flour slowly (use a sifter if you have one) stirring continuously, pepper, salt if needed, and garlic powder. Slowly stir in chicken broth and milk. Simmer over medium low heat until thick. Remove from heat.
Spread the chicken mixture evenly in the bottom pie crust. Pour hot broth mixture over the chicken, and cover with the top crust, pinching edges into the rim of the pie plate/bottom crust.
Bake in the preheated oven on a cookie sheet for 30-35 minutes or until pie is golden and filling is bubbly.
Cool for ten minutes before cutting.
7.6.3
5
https://rantsfrommycrazykitchen.com/2012/05/15/chicken-pot-pie/
Cool for 10 minutes before serving.
Yum! Doesn"t it look good?! It was! If you think this looks good, too, let me know in the comments, I love hearing your thoughts.
This recipe is now featured on www.foodiefriendsfriday.com and http://www.wifeofthecolonel.blogspot.com.