Quick and easy ranch chive biscuits made with ranch dressing and loaded with in-season fresh chives. Ready in less than 30 minutes, eat them while they are hot right out of the oven!
Extreme Ranch Chive Biscuits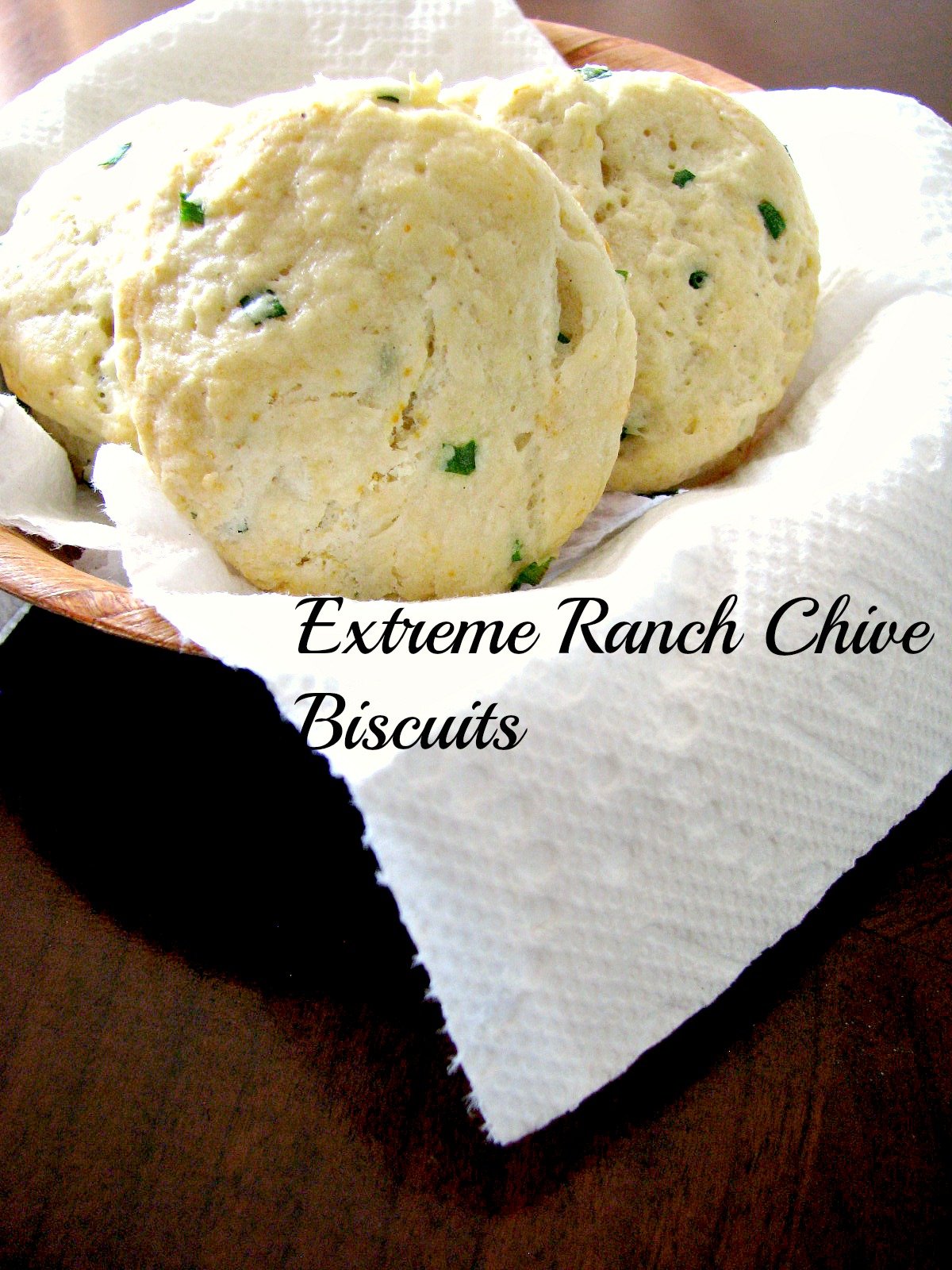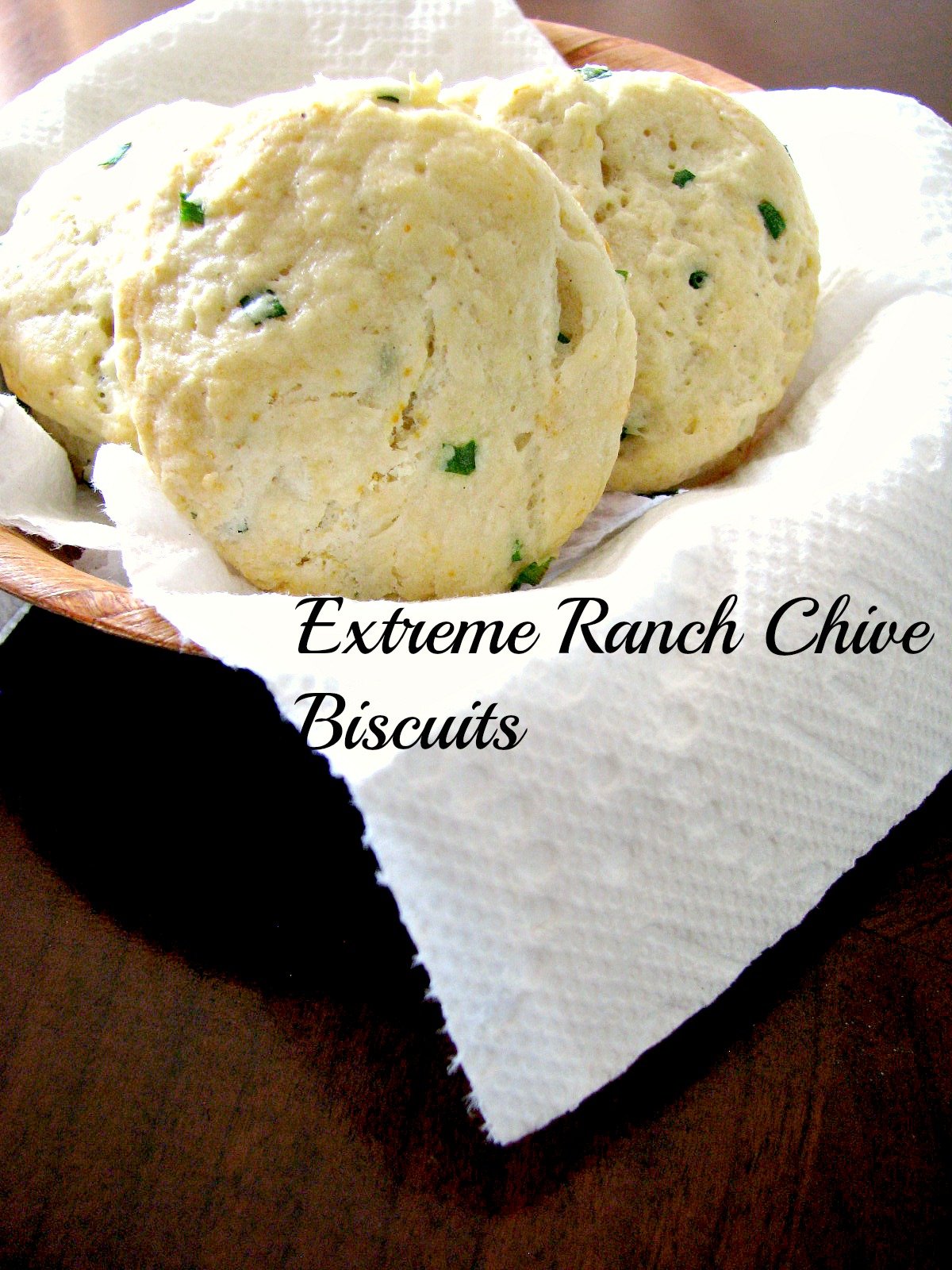 The chives in my garden grew so much that I had to divide them into five separate bunches this year, and I still have plenty! They are great in these biscuits, or in scrambled eggs, or in lots of things like Chilled Chickpea Soup or on top of Bacon Cream Cheese Stuffed Cherry Tomatoes. I really haven't kept good track of what I put them in over the years, more like I just run out to the garden and snip some whenever they sound good.
I don't normally make biscuits at home, and I wanted something easy to make. Something that didn't require a stand mixer, a lot of kneading, or a real specific way to mix the ingredients. and so I came up with a real simple, easy recipe that from start to finish takes less than 30 minutes to make. Best of all, it's delicious right from the oven! They will also keep well in a tightly sealed container for a few days. I recommend reheating them in the microwave, covered with a paper towel, for about 20 seconds before serving. Or devouring yourself, either way!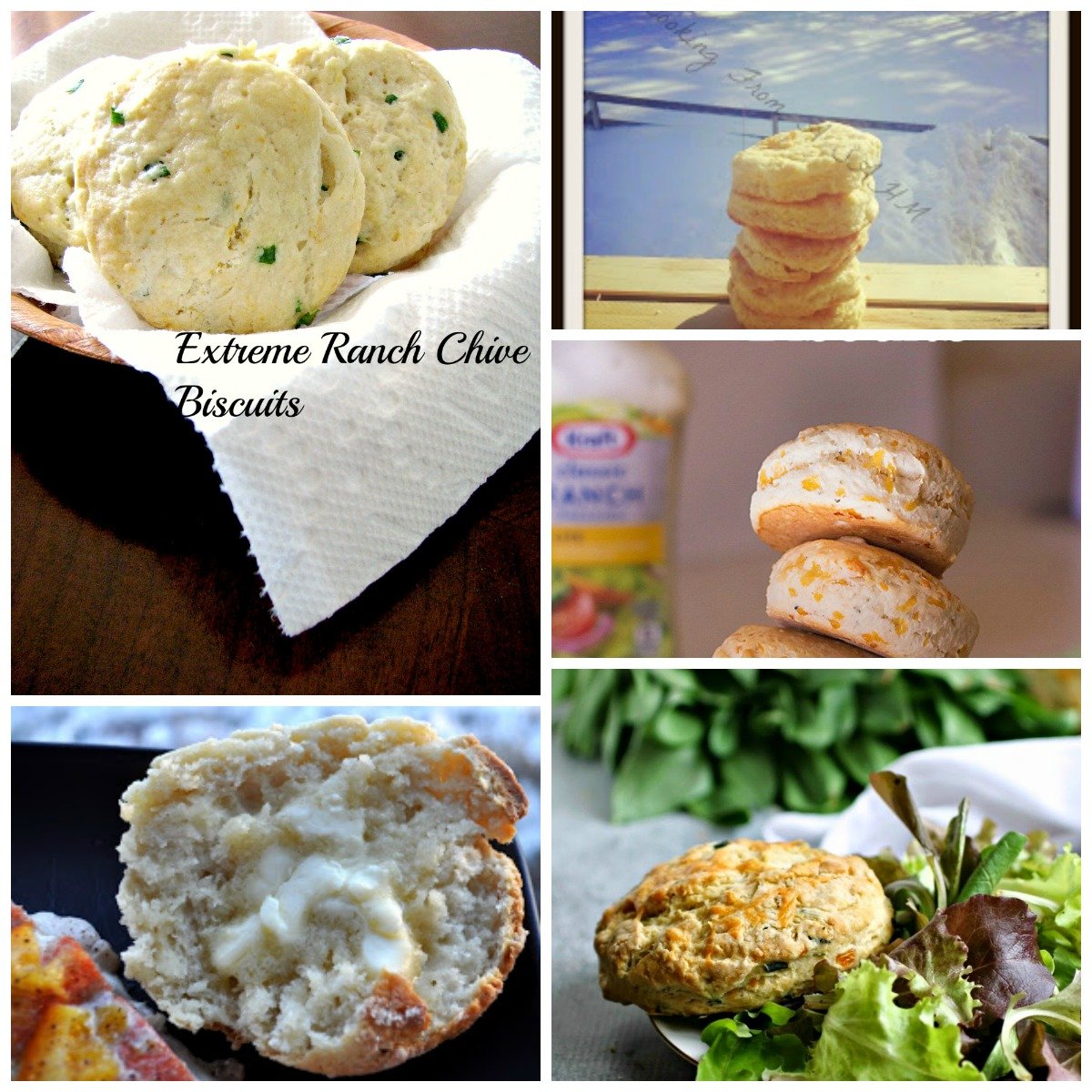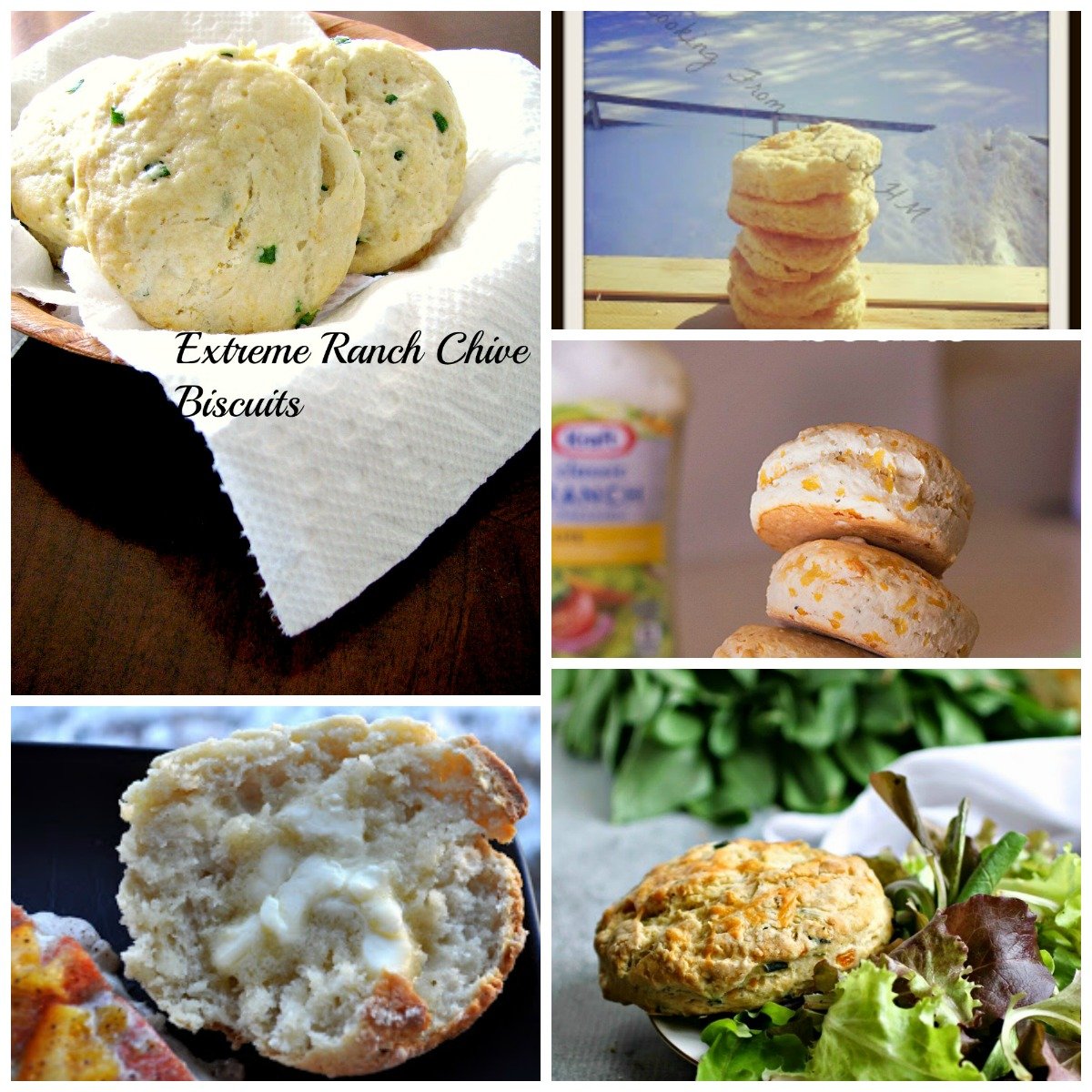 I was so happy with the results of my biscuits that I asked a few of my foodie friends to share their favorite quick and easy biscuit recipe with me, and you. Pictured above you will see the biscuits I made, along with Cheesy Ramp Biscuits, Easy Cheesy Ranch Biscuits, Cat's Head Biscuits, and Garlic Butter Biscuits. I know you will want to try all of these!
For today's recipe and the links to all the other great biscuit recipes, click here.