It's time to end another year by highlighting the Best Recipes of 2017, which includes something for everyone, from soups to dips, main courses to muffins, this has been a truly delicious year!
Best Recipes of 2017 (Winter)
 I'm not exactly known for healthy recipes, but Chicken Zoodle Soup was the most popular recipe of January. It's a healthy and filling soup, perfect for cold weather and New Year's diets.
My copycat version of Heluva Good! Bacon Horseradish Dip was the top new recipe of February, and I couldn't be happier that I finally figured out how to make it at home! I love the stuff!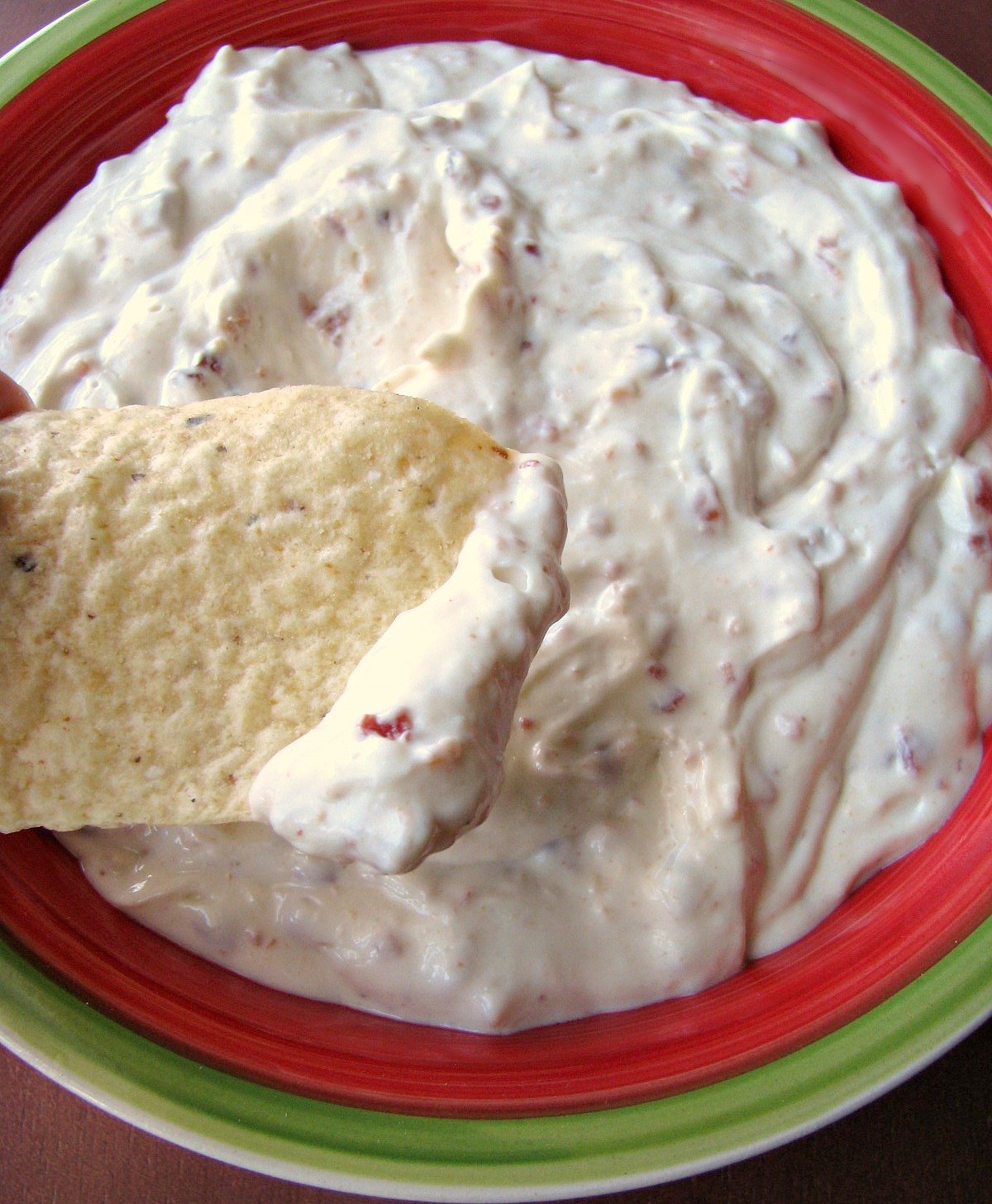 Slow Cooker Honey Apple Corned Beef was popular in March for St. Patrick's Day, but why wait for that? It's perfect anytime!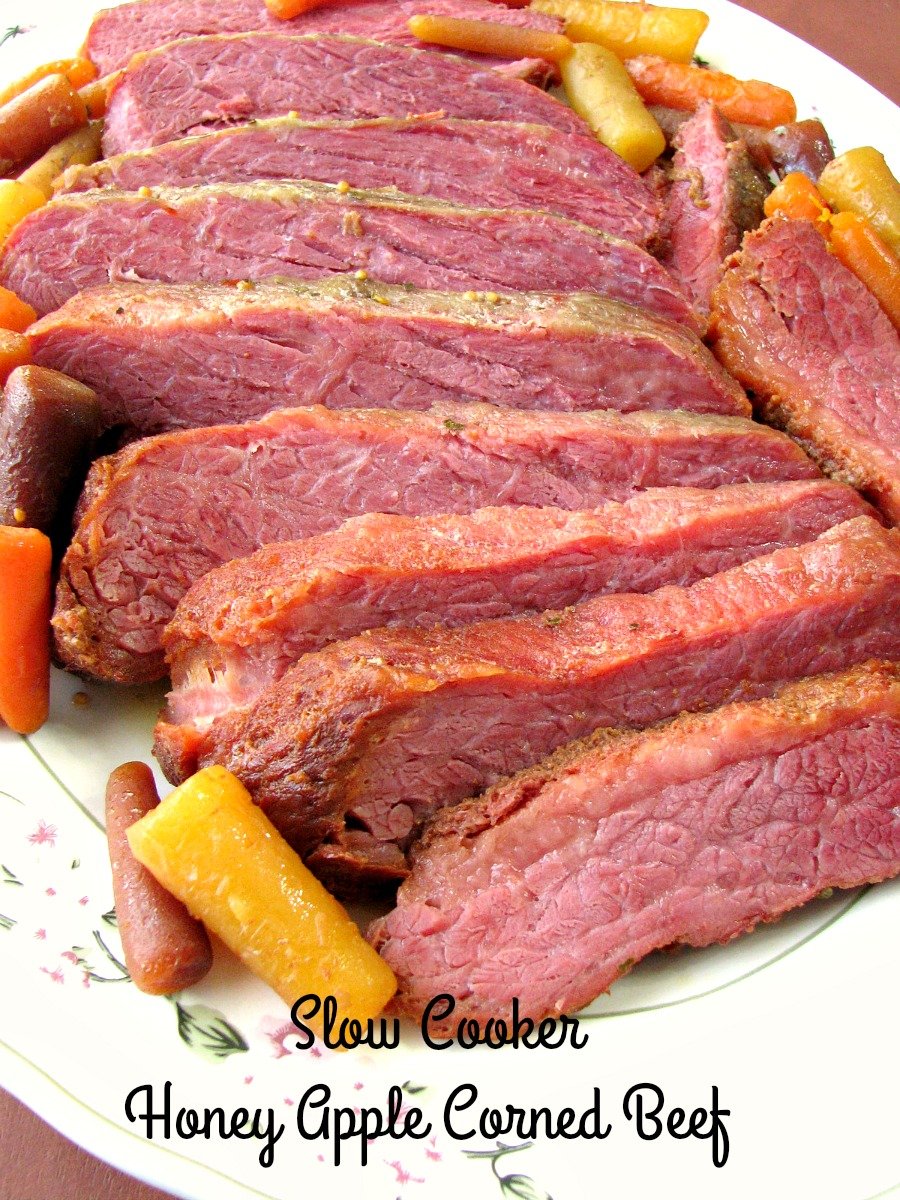 At the end of March I celebrated five years of food blogging by sharing the Top Ten Recipes of All Time (well, up to that point). This collection has something from every year except this year, and each recipe is almost continually in my top ten every day.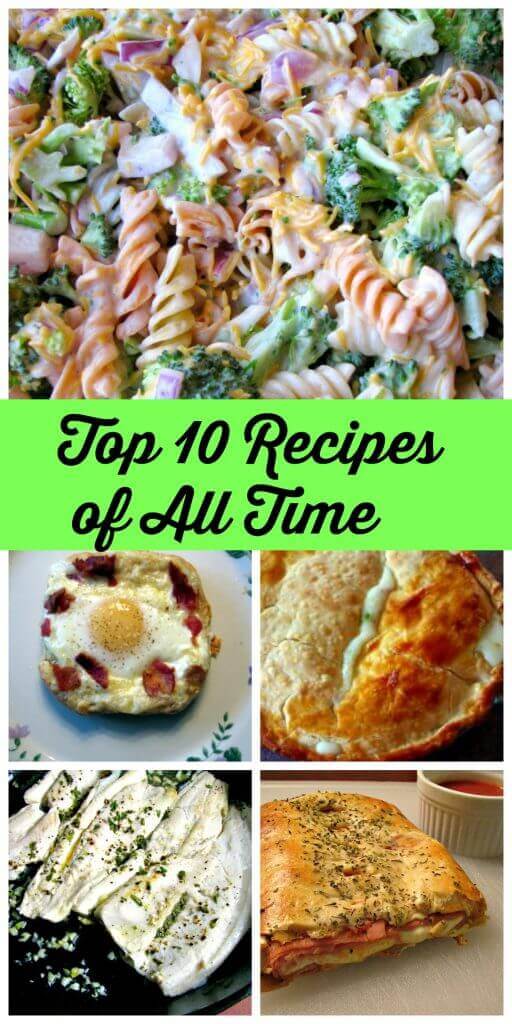 Best Recipes of 2017 (Spring)
To celebrate my five year anniversary I hosted a blogger event for the first time in April, #EasterWeek where myself and a group of food bloggers shared recipes all week long that are perfect for Easter. Slow Cooker Honey Ham is great for Easter brunch or dinner! It's quick and easy to put together, ready in a few hours, and frees up your oven for other dishes.
Smoked Salmon Deviled Eggs made with puréed smoked salmon and goat cheese was another #EasterWeek recipe, but they would also be great for a New Year's Eve party.
In May my then 7-year-old decided she wanted to make her own recipe, Spinach Egg Drop Soup. It's a light and healthy soup, made different than traditional egg drop soup, but not like Italian Stracciatella either.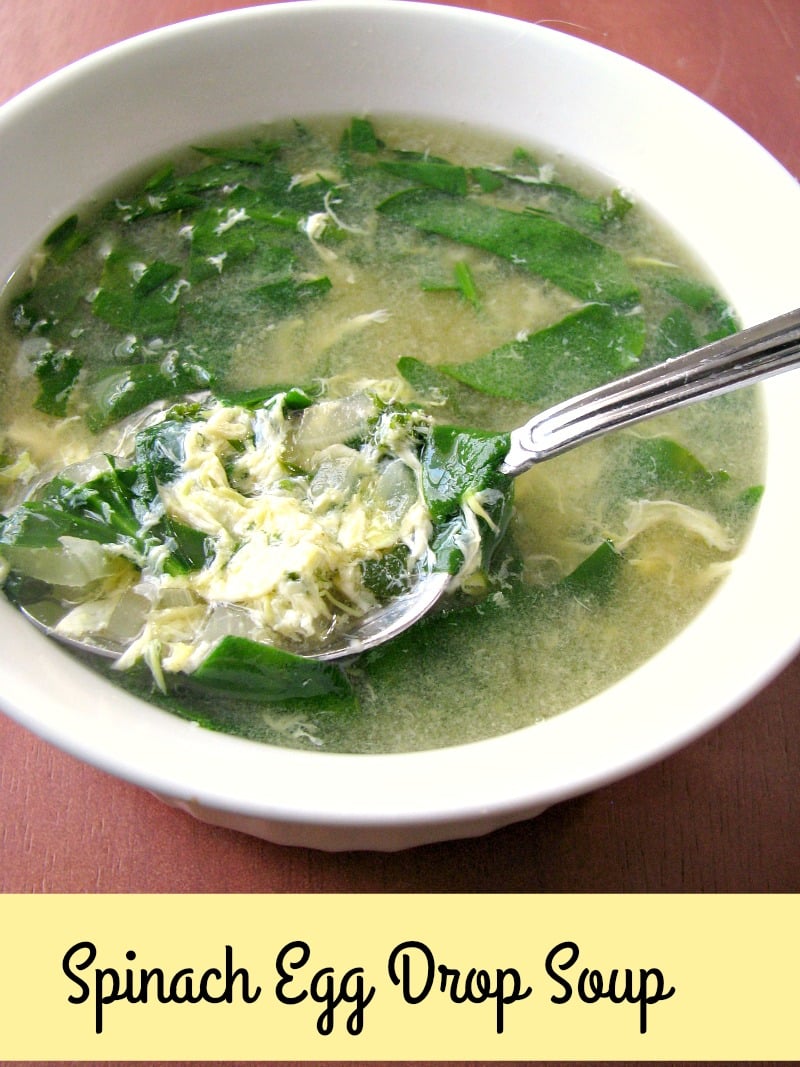 Like the past several years, I took part in #BrunchWeek again in May, and the most viewed from that week is Sweet Cinnamon Sugar Apple Muffins, apple muffins topped with a cinnamon sugar glaze. They are perfect for breakfast, brunch, or as a mid-day snack.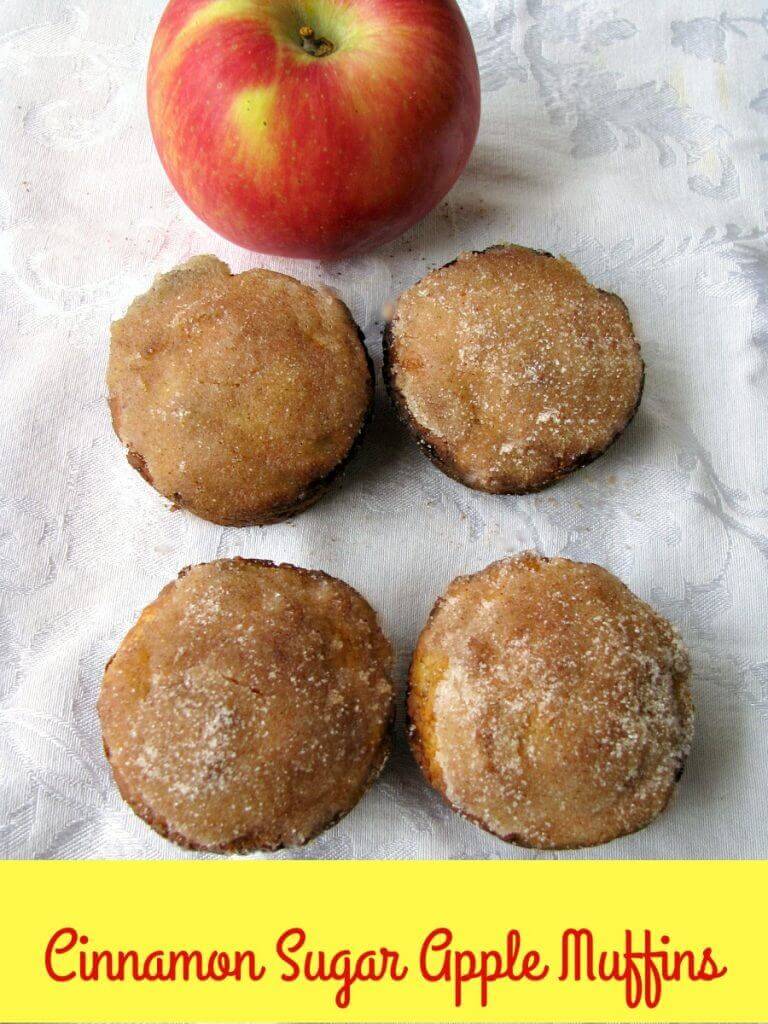 Best Recipes of 2017 (Summer)
I shared more recipes this past summer than normal, because my daughter decided to go to a summer school program and I had time to actually work. I took part in #CookoutWeek at the end of June, and lightly creamy Bacon Ranch Green Onion Pasta Salad, made for a crowd with just a few ingredients that can be prepared ahead, was the favorite of that month.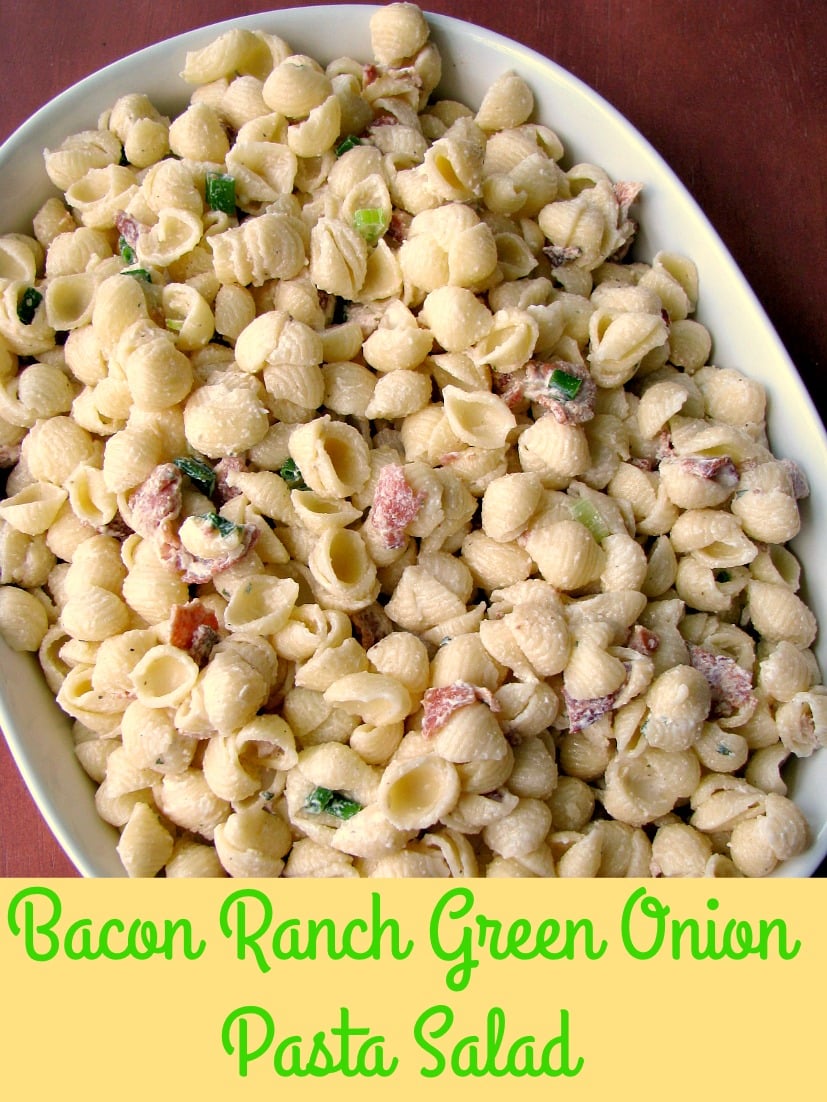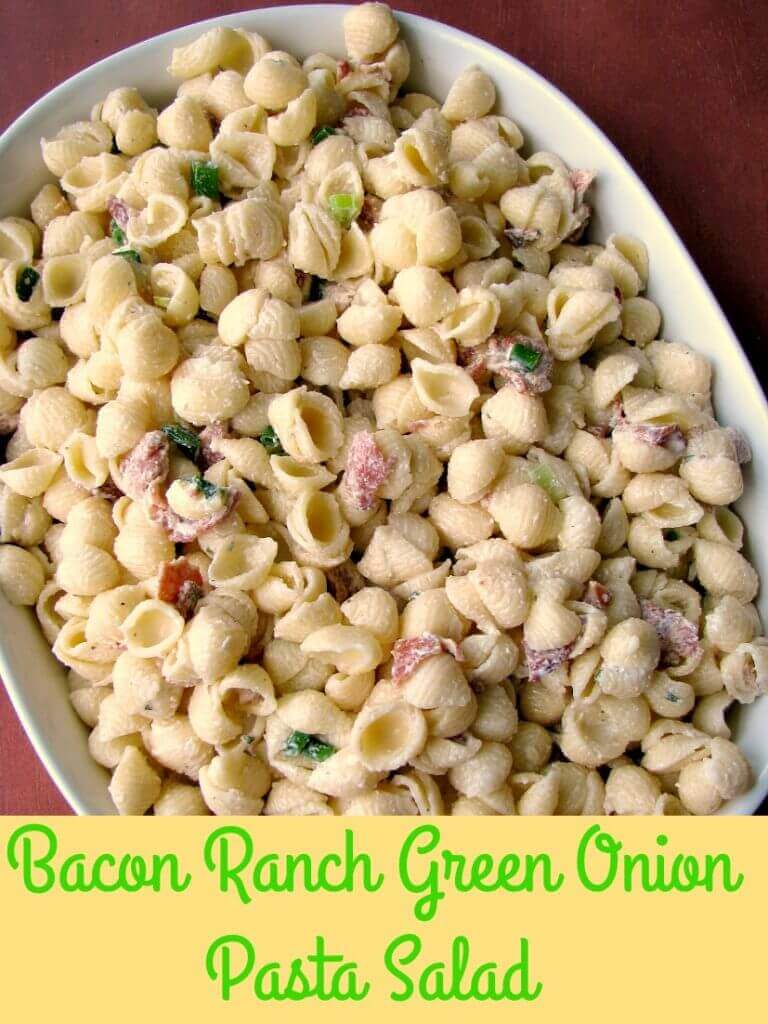 I only had time to share one new recipe in July, Green Salsa (Avocado Tomatillo Salsa). It's great as a topping or as a dip, and only takes 10 minutes to prepare.
August brought me to one of my favorite months, Bacon Month! First came sweet Brown Sugar Bacon Wrapped Chicken Bites. They are the perfect three-ingredient party appetizer.  They keep well in a slow cooker set to keep warm, but they won't last!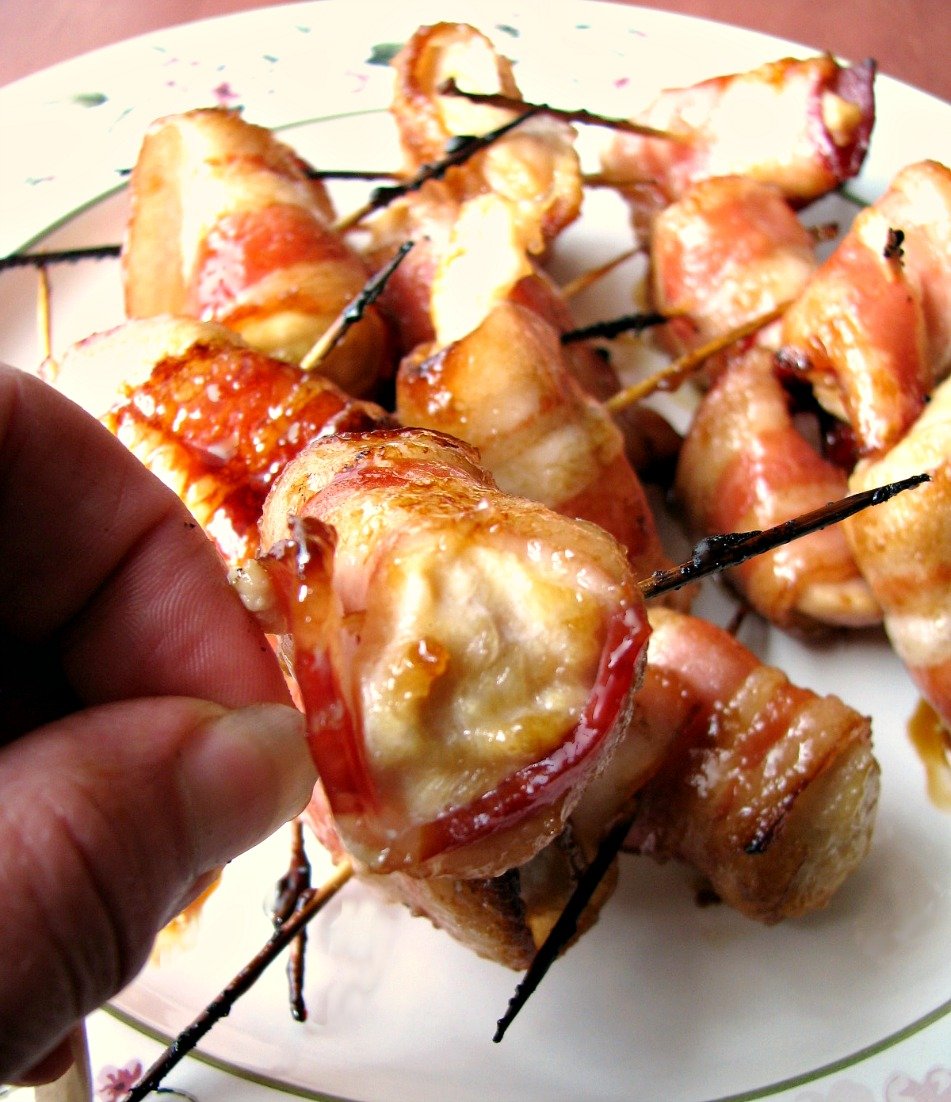 For the final recipe of Bacon Month I finally shared my Crack Dip recipe. Crack Dip (Bacon Cheddar Ranch Dip), made with cream cheese, sour cream, cheddar cheese, loads of bacon, scallions, and a hint of sriracha, is perfect for any party!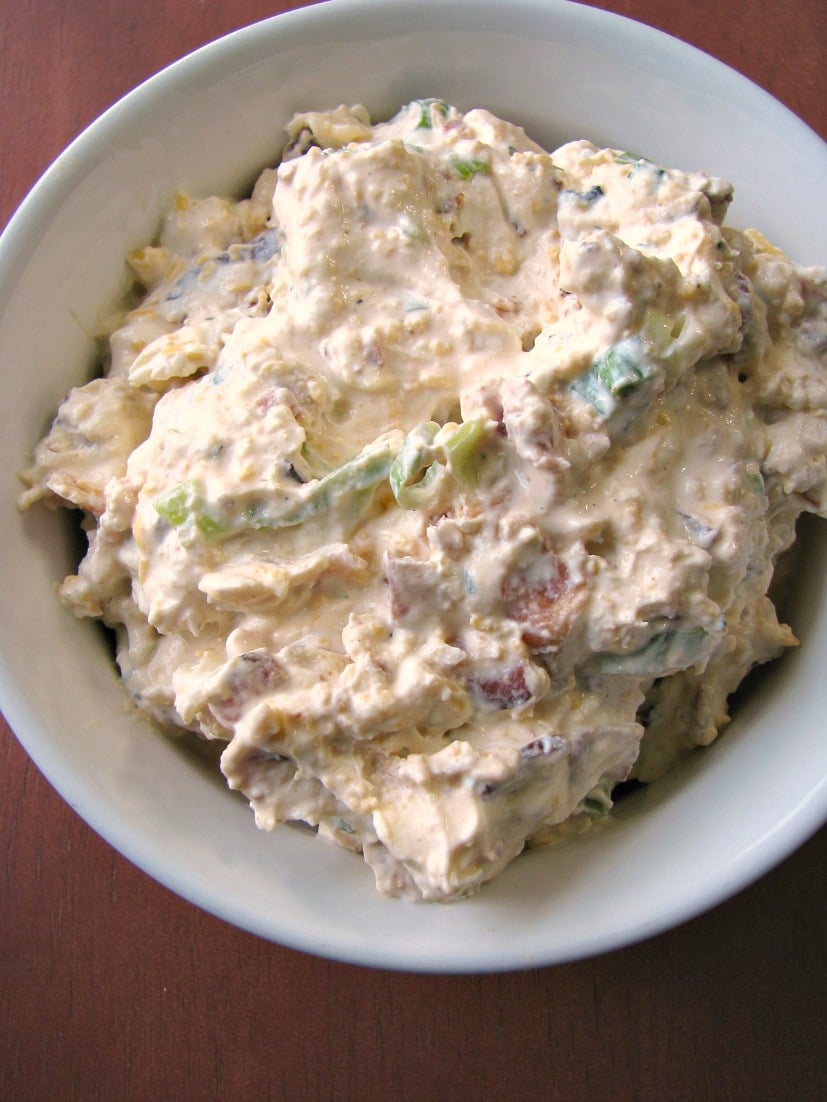 Best Recipes of 2017 (Fall)
Another great party food that would be great for New Year's Eve is from September.  American Pierogi Casserole is filled with mashed potatoes, egg noodles, onions, American and cheddar cheese, and lots of butter. It's great for any get together or a warm, cozy dinner.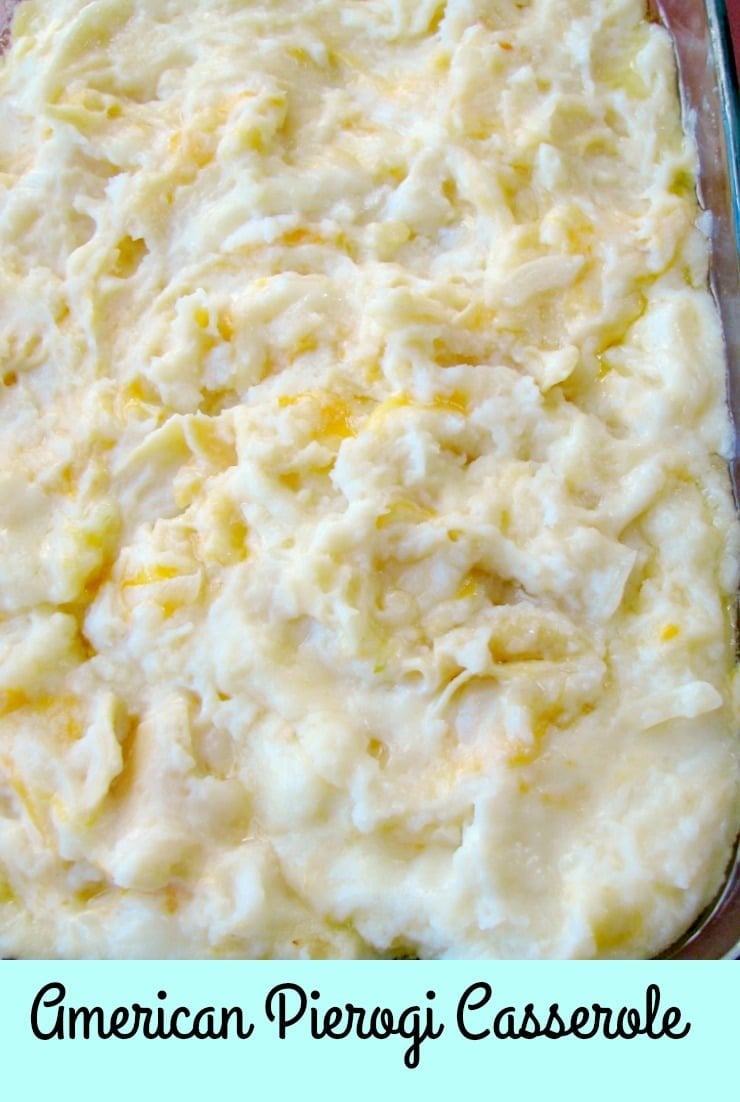 October had #PumpkinWeek. I really love doing "weeks" like those, it gives me a chance to make new recipes I otherwise might never get around to. Like Pumpkin Ravioli with Parmesan Sage Cream Sauce. I've been wanting to make pumpkin ravioli at home since the first time I had in on our honeymoon cruise in 2006.  Made easy with canned pumpkin puree and wonton wrappers, they taste like pumpkin pie filled pasta!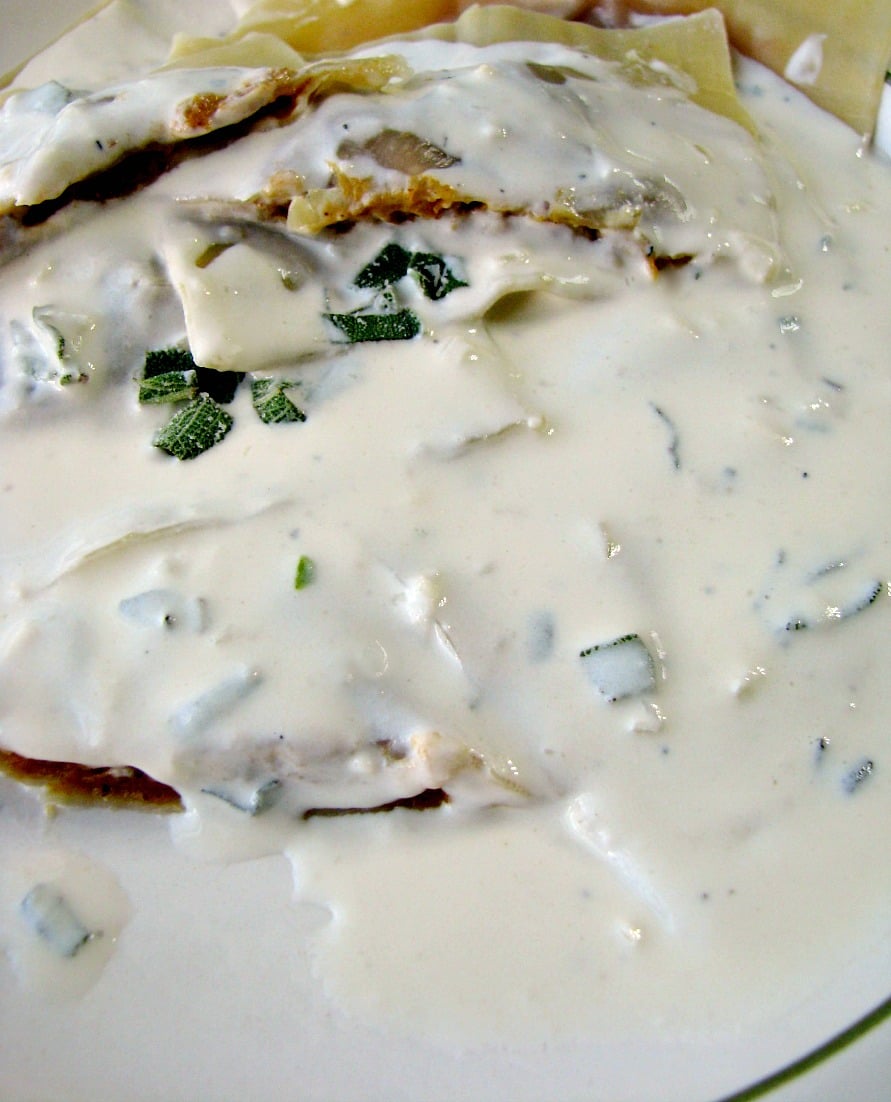 In  November my "newest" most viewed recipe was a remake of a recipe from several years ago, with November's Slow Cooker Turkey Breast With Gravy. It's perfect for the holiday's for smaller families, and really easy!
December saw me behind as usual, but Sausage Hashbrown Breakfast Casserole was very popular on Christmas morning. It's made with frozen hashbrowns, bulk pork sausage, and your favorite cheese.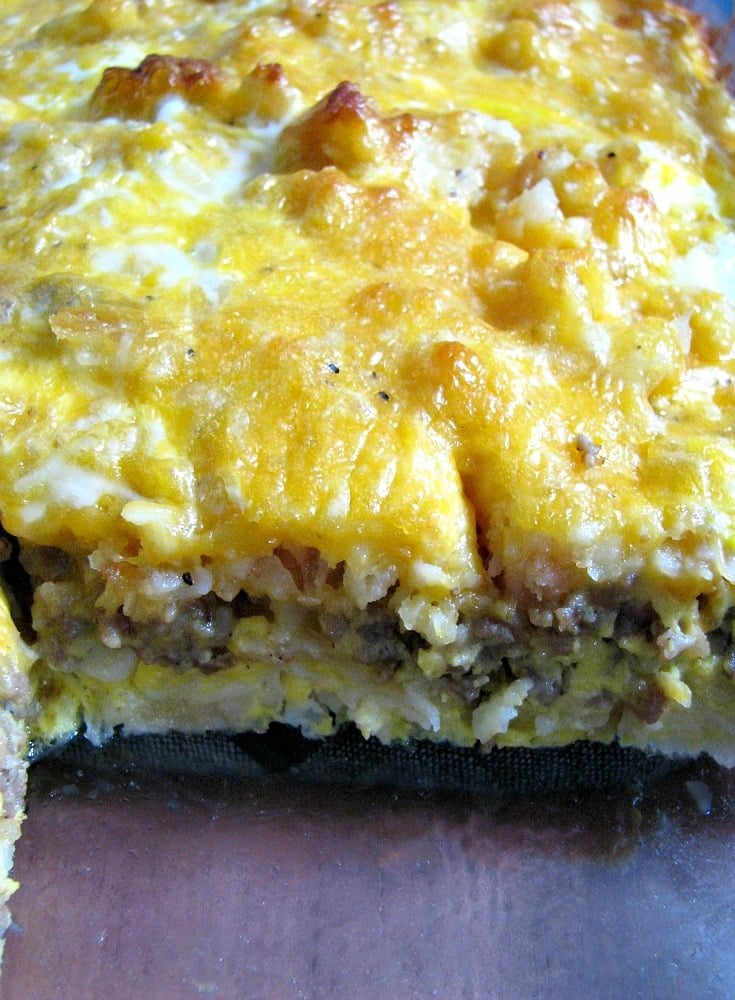 My best recipes of 2017 were older recipes, just like they are every year, but there was a switch this year! Creamy Cucumber Salad jumped in front of Broccoli Cheddar Pasta Salad in a big way in 2017!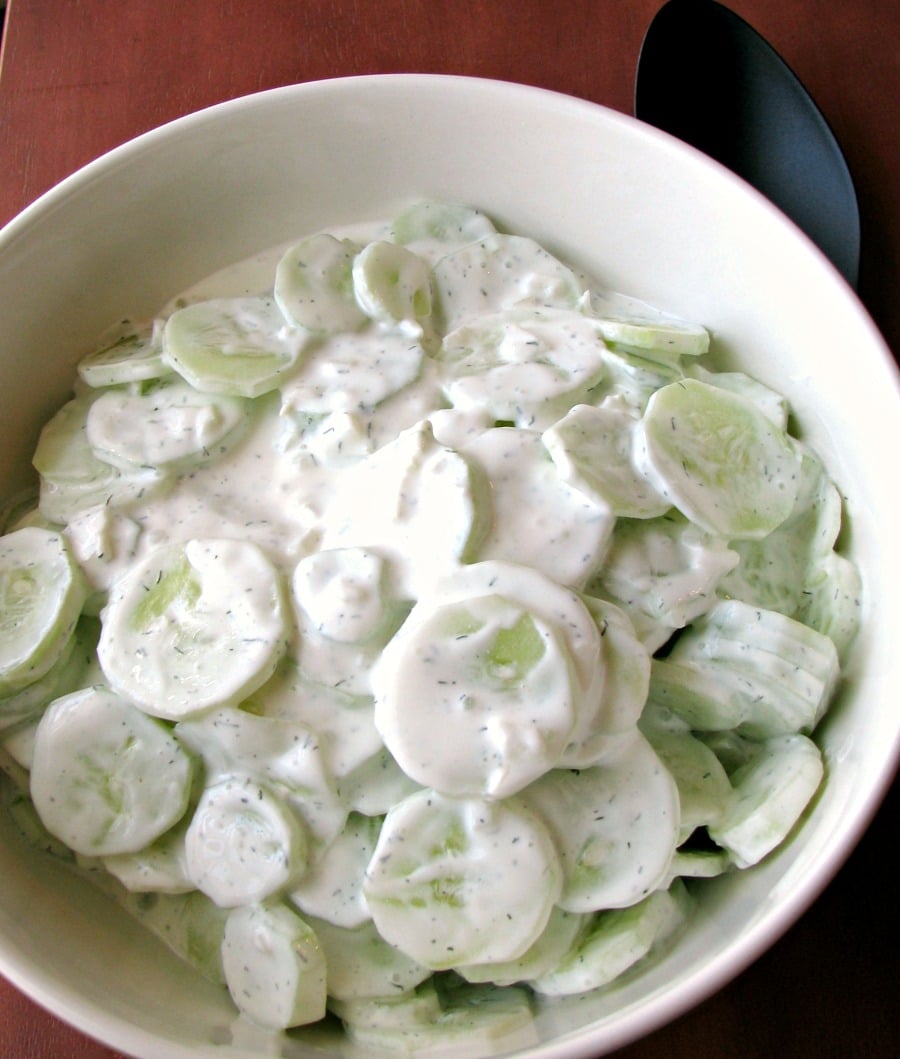 WANT EVEN MORE DELICIOUS RECIPES FROM MYSELF AND MY FAVORITE FOOD BLOGGERS? FOLLOW ME ON PINTEREST, TWITTER, INSTAGRAM, OR FACEBOOK, WHERE I SHARE NEW RECIPES DAILY. YOU CAN ALSO SUBSCRIBE BY EMAIL TO GET NEWLY POSTED RECIPES FOR FREE!